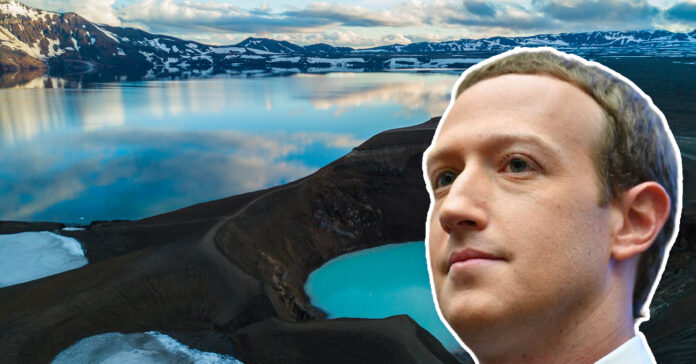 After Meta CEO Mark Zuckerberg announced his company was building an immersive world called The Metaverse, several critics deemed this as an attempt to distract everyone from his scandals.
Looking to profit from the Metaverse, somebody at an Iceland tourism and business board called Inspired by Iceland, had the brilliant idea of creating Icelandverse.
Introducing a "not-so-new chapter in human connectivity" the Icelandverse has everything you can imagine, from water that's wet, to hot springs with real life Icelander humans to connect with.

The video roasts Zuckerberg showing a weird and robotic Icelandic alter-ego of him who is called Zack Mossbergsson.
Mossbergsson welcomes viewers to "this very natural setting" that is an "enhanced actual reality without those silly looking headsets."
He continues to show off the beautiful landscapes that Iceland has and at the end invites you to join him whenever you can. I think a lot of people will be booking tickets to Iceland after watching that ingenious video, not only because it mocks Zuckerberg's Metaverse, but because, who wouldn't want to hang out in a hot spring with Mossbergsson?