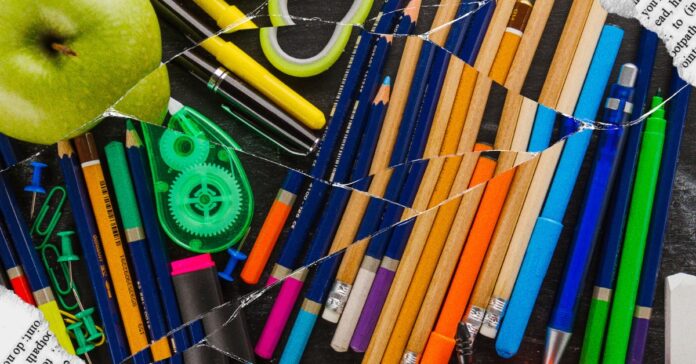 The repercussions of the "School Choice" debate are already being felt, even though the lawmakers have not yet passed any bills. Texas private schools are already thinking about extending their presence in rural communities, and some public schools are already losing students.

According to a recent article from The Texas Tribune, Promise Academy, a Christian private school in northern Tyler, dreams of expansion to serve more families, fueled by the possibility of education savings accounts akin to school vouchers.

"Promise Academy is right now on a waitlist in two of our grade levels, and the desire to serve all those kids is there," said Sarah Cumming, co-founder and head of school at Promise Academy.

The proposed program, supported by Gov. Greg Abbott and some Republicans, has ignited a contentious debate within the Texas legislature.

While some believe that vouchers could enhance accessibility, opponents highlight concerns about funding limitations, the potential exodus of students from public schools, and the unforeseen consequences witnessed in other states' programs.

Gov. Abbott touts school choice "for all," however, according to the Private School Review, Texas has an imbalanced distribution of private schools that currently only serve around 6% of Texas children. What will happen with the other 94%?

According to a Texas Tribune analysis, there are about 1,180 private schools in the state, most of which are concentrated in Houston, Dallas, Austin, and other big cities. Rural counties fare worse, with only 21.8% of them having at only 1 private school.

Promise Academy serves only 58 students from kindergarten to fifth grade on one campus, according to Private School Review. And while they have made a commitment to open up private schools in rural Texas, there are currently 5.9 million students enrolled in K-12 public schools, which is more than the population of the country Denmark.

They would require financial resources that neither of the voucher proposals in the Legislature currently possess.

Under the proposed plans, Senate Bill 1, introduced by Sen. Brandon Creighton, would allocate $8,000 for private school tuition, while House Bill 1, filed by Rep. Brad Buckley, offers 75% of per-student state and local funding.

Jay Ferguson, head of school at Grace Community School, a private Christian school in Tyler, told The Texas Tribune that with limited funds available in the voucher proposals before lawmakers, it doesn't make sense for his school to expand into smaller communities where fewer residents are likely to afford tuition — even with access to taxpayer money.

In addition, rural communities don't really need private schools since public schools are the hub for education and employment, said Bill Tarleton, Executive Director of the Texas Rural Education Association. The state would be better off spending more on teacher raises and other public school expenses, he said.

In Texas, the money follows the student, meaning the schools receive money based on each child that attends. So, even when only one student drops out, the school sees a decline in funding.

Every Texan ran an analysis of how much schools would lose if between 1%, 3%, and 5% of their students left because of vouchers.
If 1% of Dallas ISD students used an ESA, for example, the district could lose nearly $12 million. If 3% of Fort Worth ISD students left, that could be a more than $18 million loss. And if 5% of Plano ISD students did so, it would leave a $20 million hole, as reported by The Dallas Morning News.

Gov. Abbott has made "School Choice" his top priority during the third special session, and has threatened to call lawmakers back to Austin if yet again they don't get a voucher bill passed this session.

Rep. Buckley said at a press conference on Tuesday that the House will offer an amended voucher bill as a result of the "deal" with the governor, it is unclear whether the bill would pass, thanks to House Democrats and rural Republicans banning together against vouchers.