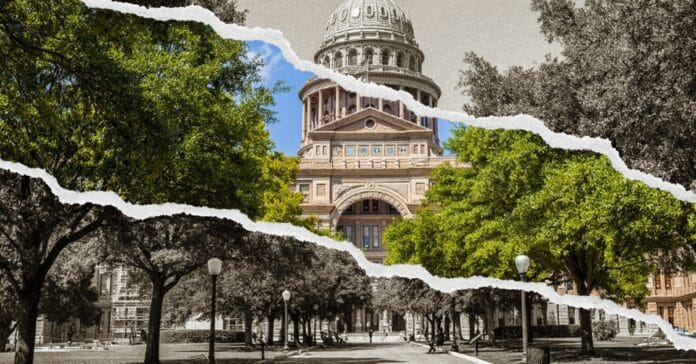 After receiving pressure from the House, Governor Greg Abbott has expanded the focus of Texas' third special session to include pivotal aspects beyond universal school choice. The legislative agenda now includes teacher pay raises, school safety, and special education.

This will most likely put an end to the stalemate on vouchers in the Capitol. Gov. Abbott made "School Choice" the main priority of the special session, but the House, which has been historically opposed to vouchers, said no such bills would pass unless the legislative agenda was expanded to include school finance.

Meanwhile, Abbott had stated that for school finance to pass the House first needed to pass vouchers.

"I want to make sure we provide a carrot to make sure this legislation gets passed," Abbott said of vouchers. "Once [education savings accounts] are passed, I will put on the legislative agenda full funding for public education, including teacher pay raises for teachers across the state."

The Governor's office later expressed that the House's bill differs from their previous negotiations, but expressed a commitment to working with House Speaker Dade Phelan to reach a consensus.

A few days later, on Tuesday, Gov. Abbott announced the expansion of the legislative agenda, following "productive discussions" with Lieutenant Governor Dan Patrick and Speaker Phelan, where an agreement was reached on school choice and school funding.

"The legislation will create an Education Savings Accounts program with universal eligibility for all Texas schoolchildren and will be entirely voluntary for families and schools to participate," said Gov. Abbott. "Participating students will be eligible for approximately $10,400 per year in their Education Savings Account, administered by an education organization overseen by the Texas Comptroller on behalf of the parents and students participating in the program."

The special session will also provide billions more in public education funding, following the recommendations made by the Teacher Vacancy Task Force, the Commission on Virtual Education, and the Commission on Special Education Funding.

However, a temporary hurdle has emerged as the House did not reach a quorum today, impeding the reception of the expansion and Education Chairman Rep. Brad Buckley was unable to call a hearing on the House's school choice bill, HB1.

The House's proposal would give parents 75% of the average amount that each school receives in per-student state and local funding. For the first year of HB 1, 25,000 Texas students would be eligible in the 2024-25 school year. That number would increase by 25,000 students each successive year, until 2027, when the cap would be removed.

The lack of quorum is not that only obstacle for the voucher bill. While, Rep. Buckley, said that the House will offer an amended voucher bill as a result of the "deal" with the governor, it is unclear whether the bill would pass, thanks to House Democrats and rural republicans banning together against vouchers.

The House adjourned until 6 p.m. Wednesday.

*This is an ongoing story and might be updated.