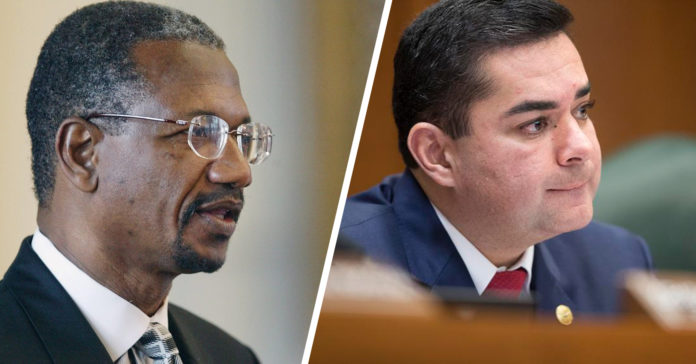 On Thursday, the speaker of the Texas House of Representatives Dade Phelan announced his picks for the all-important committees that make up the Texas House. While there is much conjecture about what his choices may mean for the 87th Texas Legislature, one focal point for education advocates, parents, students, teachers, and school officials is education.
In the past, the House Public Education Committee has been an important committee for many reasons but perhaps primarily because it deals with issues that relate to one of Texas' biggest financial expenditures—public education. In one of the largest public school systems in the nation, Texas educates close to 5.4 million students and spends close to $60 billion, which makes the committee with decision-making authority regarding schools one of the most important in the Texas Legislature. For this reason alone, the selection of the representatives to serve on that committee signals the importance each speaker places on public education.
The new speaker, serving his first term in that role this session, seems to understand the importance of placing legislators with experience on the committee. This is evidenced by his appointment of Rep. Harold Dutton (D-Houston) as the chairman of the committee. First, Chairman Dutton has a long history of service on the committee spanning multiple sessions since 1997 (longer than any other legislator in the state's history) and brings that experience to his leadership role. Next, having been first elected in 1984 he carries a wealth of historical knowledge about the Texas Legislature and a clear understanding of how it operates. A member of the Texas Legislature Black Caucus, Dutton typifies the need for Texas government to reflect the growing racial diversity in the state. Finally, since Dutton is a Democrat his appointment by a Republican speaker may signal the intention of Speaker Phelan to be more bipartisan.   
Dutton's Vice Chair is Rep. J.M. Lozano (R-Kingsville), who was first elected to the Texas Legislature in 2010. A former chairman of the House Higher Education Committee, Lozano brings experience with him that will help the committee think more in terms of how legislation might affect the state's students from Pre-K through college rather than just through public school. Lozano's appointment is also a reflection of the speaker's attention to diversity on the committee.
Based on the number of returning members, the speaker also seems to understand the need for continuity on the committee. Former Chairman Dan Huberty (R-Walden) is returning as is former Vice-Chairman Diego Bernal (D-San Antonio). Both Huberty and Bernal worked side-by-side to lead the committee in the 86th legislative session to push House Bill 3—the landmark school funding bill—across the finish line.
Other legislators returning to the committee are also critical to the process of passing pro-public education law. Rep. Alma Allen (D-Houston), a former teacher, principal, college professor, and State Board of Education Committee (SBOE) member, returns with a very supportive approach to public schools. Also returning are rural legislators Rep. Ken King (R-Canadian) a former local school board member with multiple sessions on the committee and an outspoken supporter of public education; Rep. Gary Van Deaver (R-New Boston) former New Boston ISD superintendent of schools for his fourth term on the committee; and Rep. Keith Bell (R-Forney) a former Forney ISD trustee returning for his second term on the committee.
Former committee members Rep. Steve Allison (R-San Antonio) and Rep. James Talarico (D-Round Rock) are also returning to the committee this session to help craft public education policy. Both have been supportive of public schools in the past with Allison most recently authoring a letter signed by 82 legislators to continue COVID-19 hold harmless funding for public schools. Also returning to the committee after a hiatus from it is Rep. Mary Gonzalez (D-El Paso)—an impassioned proponent of public schools and the newly named vice chair of the powerful House Appropriations Committee.
New members to the committee are former teacher Rep. Terry Meza (D-Irving) and Rep. Brad Buckley (R-Lampasas) whose wife Susan serves as the Executive Director for Secondary Schools of the Killeen ISD. Both should be proponents of a strong public school system. According to David Anderson, Principal at HillCo Partners and long-time Austin public school advocate, "The addition of Terry Meza (former teacher and an attorney) and Brad Buckley (former trustee) to the committee brings a depth of understanding to the complex issues the committee will face."
This committee is strong on public education. Anderson stated that "the constitution of the committee may be as strong as we have seen in 25 years." They will, doubtless, make some decisions with which a segment of their constituency disagrees but given their overall experience, intelligence, and past dedication to public school-children there is no reason to believe they won't do well.