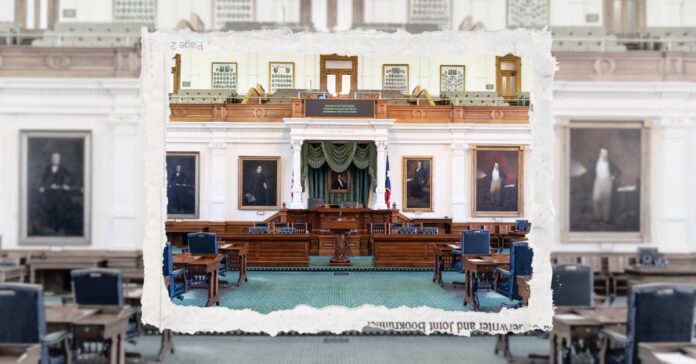 The fates of Texas school funding and an unpopular voucher program are currently at a standstill in the Texas capital.
Currently, the Senate has House Bill 100, which it received from the lower chamber on Monday. It is the only active school finance bill at the moment, but it's unlikely to proceed without a significant fight. At the heart of the squabble between Texas Republicans is whether a school voucher program will be implemented.
A bipartisan coalition in the House voted to prohibit funding for Governor Greg Abbott's voucher program, called an Education Savings Account. It would allow Texans to use up to $8,000 of taxpayer money for private school tuition. While proponents say it will allow Texans to leave schools that are not a good fit (something they can already legally do), opponents point out that it will almost certainly drain the coffers of Texas public schools while funneling dollars to rich, religious campuses. Rural Republicans teamed with Democrats to stop the voucher system.
That leaves school funding in limbo at a time of intense pressure. The Texas state government has a $32 billion surplus, and lawmakers are keen to spend some of that money on teacher raises thanks to intense lobbying from the public. HB 100 increases the basic allotment by $90 per student and mandates that half of the money raised goes to teachers. Unfortunately, many district employees like librarians and maintenance workers are excluded from the raises, and groups like the Texas chapter of the American Federation of Teachers still feel that the allotment increase is only a tenth of what it should be to make the state a leader in teacher compensation.
Though vouchers were handily defeated in this session, it was by a smaller margin than it was in the last session, giving proponents some hope. Already, some in the House like Jacey Jetton (R-Richmond) are reimagining the voucher argument as a program purely for disabled and special needs students. There has been some rumbling in the chamber that this narrower approach has a better chance of finding supporters as it would cut down the number of students leaving public schools significantly. If it was considered as a separate bill instead of the must-pass school finance one, it could have a better chance.
On the other hand, Lt. Governor Dan Patrick has signaled he is ready to play hardball on the voucher issue. He already has a history of holding up necessary legislation in the Senate over ideological issues, and his allegiance to "school choice" is second only to the governor. While Patrick cannot call special sessions himself as the governor can, he does have near-total ability to hold up bills in the Senate until he gets his way.
This leaves the two chambers in a game of chicken where the loose confederation of House Republicans have to wager standing their ground on vouchers or risking the ire of the number two Republican in the state with an election year looming. While the primary is still months away from beginning, there's no reason to think that the far-right push from giant PACs like Defend Texas Liberty that have been all too happy to attack Republicans for being inadequately conservative enough won't launch the same fights they have been in the last two cycles.
Faced with intra-party fighting, looming deadlines, and a possible compromise on vouchers, House Republicans are in a difficult position. At the moment, it appears the Texas Senate is happy to let them sweat over that.