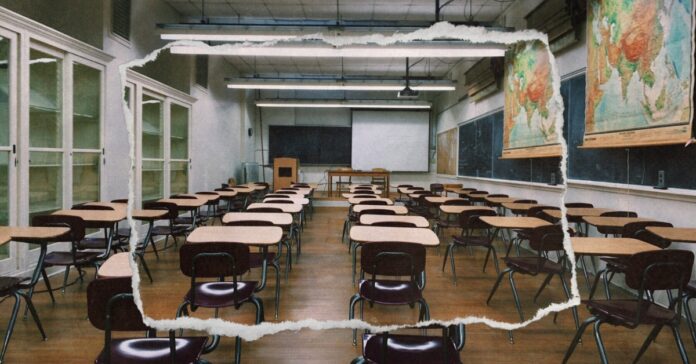 During the third special legislative session of the year in Texas, a Senate Committee on Education held hearings on Senate Bill 1 and Senate Bill 2. They forwarded the two pieces of legislation, focusing on school choice and education funding, for consideration by the full chamber.
Senate Bill 1 aims to establish a $500 million education savings account program, utilizing public funds to assist with private school expenses. Senate Bill 2, on the other hand, proposes injecting over $5 billion into public school funding. Both bills were crafted by Sen. Brandon Creighton, R-Conroe.
Following an extensive hearing, the Senate Committee on Education voted 10-3 to advance SB 1, the school choice bill, to the full Senate. The three Democratic senators on the committee opposed it.
During the earlier regular session that concluded on May 29, a similar bill breezed through the Senate but faced resistance in the House. House Democrats and rural Republicans resisted any use of public funds for private education.
Creighton's new school choice bill closely mirrors his previous proposal from the spring. It outlines a universal education savings account initiative providing $8,000 per student to parents for private school tuition. This program, overseen by the Texas Comptroller Office, would be financed by general funds and could be used for textbooks, uniforms, transportation, or private tutoring.
While the program would be accessible to all students, it would prioritize those who qualify for free or reduced lunches, as well as those from low-income households or receiving special education services.
During a hearing on the bill, Sen. José Menéndez, D-San Antonio, raised concerns about equitable distribution of the education savings accounts and feared they might remove protections against discrimination.
Sen. Royce West, D-Houston, advocated for more transparency regarding the racial demographics of students benefiting from these accounts. He also highlighted the historical roots of school vouchers in Texas, which were originally rooted in discriminatory practices.
Throughout the hearing, numerous individuals voiced both support and opposition to the school choice proposal.
A contingent of teachers from the Lufkin school district drove in to express their opposition to the bill. Lufkin art teacher Denise Davis lamented that young educators were leaving the profession due to inadequate pay and resources, fearing that an education savings account program would further deplete resources.
Advocates for SB 1 pushed for an even broader program, asserting that providing students with educational options could open up new opportunities. Nathan Cunneen, a communications strategist with the American Federation for Children, a group advocating for school choice, shared his personal success story, attributing it to a school choice scholarship.
Governor Greg Abbott's special session directive was to focus on school choice issues, yet much of the initial session was spent discussing school finances.
In a Senate Finance Committee meeting, senators delved into SB 2, Creighton's $5.2 billion school funding proposal. This bill proposes raising the base-level per-student funding by $75, from $6,160 to $6,235, and allocating a $3,000 bonus for teachers. Additionally, it would increase safety funding for students and campuses.
Unlike the regular session, funding matters have been separated from the bill addressing school choice. The intent behind SB 2 is to provide students with more resources and offer much-needed salary increases for teachers, especially those in rural districts where salaries often fall below urban counterparts.
Creighton emphasized, "There are many districts in this state that are still paying in the 30s," highlighting the need for improved teacher compensation. SB 2 successfully cleared the finance committee and could be considered on the Senate floor as early as this week.