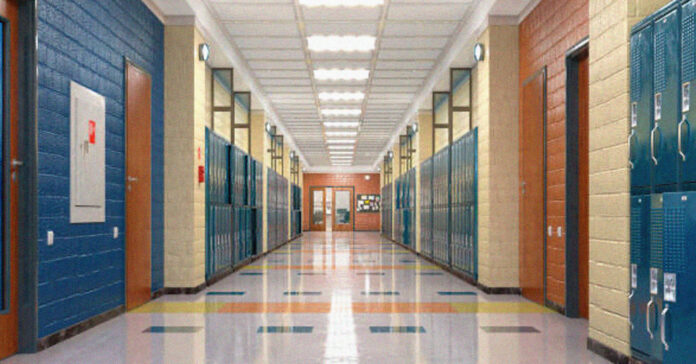 With Texas' public school ratings improving dramatically this year it seems like the privatization of those schools through vouchers would be a bad idea.
According to a report released by the Texas Education Agency on Monday, only a small percentage (6.7%) of the state's 8,451 campuses received a grade below a C. Almost 30% of the campuses received an A rating while nearly half of all campuses (46.1%) received a B. That means that if Texas public schools were on an A-B honor roll, nearly three-fourths of them (74%) would qualify. Only 19% received a C rating while just 6.7% were "not rated" for receiving a rating lower than a C.
This report begs the question – should Texas still be considering "school choice" instruments like vouchers as a viable option? According to the Coalition for Public Schools – a group of over 40 public school advocacy groups – vouchers are defined as "Anything that diverts public funds (through a tax credit, rebate, scholarship or any other means) to directly or indirectly subsidize a private education …"
The debate over vouchers has been waged in the Texas Legislature each session since the mid-1990s and voucher bills have failed each time. As lawmakers gear up for the next legislative session set to begin in January 2023, vouchers are up for discussion again.
Earlier this year, Texas Governor Greg Abbott seemed to support vouchers with his comments during an event in San Antonio. "We can fully fund public schools while also giving parents a choice about which school is right for their child. Empowering parents means giving them the choice to send their children to any public school, charter school or private school with state funding following the student."
But not everyone thinks vouchers are a good idea. Former Republican Texas Speaker of the House Joe Straus thinks that the state should be focused on making a more significant investment in the state's public schools. "Simply maintaining existing spending is not sufficient at a time when state coffers are overflowing with record surpluses," Straus said in a recent article. "Further, while calls to spend public dollars on private schools are again starting to surface, Texas should focus on improving publicly funded and publicly accountable schools for all students, rather than creating a voucher program that funnels taxpayer dollars to private schools with little accountability for how those dollars are spent."
In conversations with multiple Texas legislators, many of them say that they are opposed to vouchers with rural conservatives like State Representative Glenn Rogers openly writing op-eds against them. While vouchers have passed the Texas Senate in the past, they have routinely been defeated in the Texas House of Representatives. A large majority of House members voted to ban vouchers in the last session of the Texas Legislature.
While overall schools show improvement, "high poverty" schools (with 80% and above economically disadvantaged students) didn't do quite as well, with only 18% of those campuses caputuring an A rating. Voucher proponents say that vouchers will provide these students with an alternative to the public school but public school advocates argue that vouchers are not large enough to help them and actually subsidize tuition for private school students of wealthy parents. "The high end of a voucher program may only offer parents $4,000 towards tuition," Rogers said. "This means that families who want to exercise their vouchers are still expected to pay at least $6,000 per child to enroll them in a private school. The end result is that the majority of Texas families remain in public schools with less funding, whereas more wealthy families who can afford private education outright get a taxpayer-subsidized discount." Many believe that rather than draining taxpayer money away from these "high poverty" schools to a private school, a better solution would be too direct funds and more resources to these campuses.
With public schools doing so much better since the pandemic, it seems counterintuitive to redirect funds away from them to private and religious schools. Perhaps, Former Speaker Straus, Rep. Rogers, and the majority of the Texas House are onto something. Maybe it's time for us to band together as Texans to support all kids through our public schools.