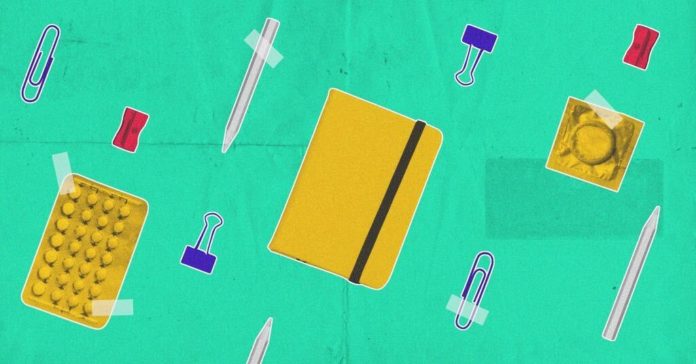 The Texas State Board of Education has voted to teach middle school age students about birth control, sexually transmitted diseases and pregnancy but has left out teaching students about LGBTQ issues. It has been two decades since there have been changes to the sex education curriculum.
"Middle schoolers are like the rest of the population — some are lesbian, gay, bisexual, transgender. Also all of us have LGBTQ individuals as part of our families and communities," wrote Lisa L. Moore, the director of the LGBTQ Studies Program at the University of Texas at Austin, in an email on Monday. "Middle schoolers need information about themselves, their bodies and their communities that include and respect LGBTQ people."
Advocates and educators say it is important to teach students about defining gender identity and sexual orientation in middle school. Many young people experience being different from others along the lines of gender and sexual orientation from a very young age — some as young as preschool, explained Moore, as the onset of puberty (middle-school age) is the time when they start to notice that their experiences of sexual maturation and crushes are different from those around them.
"Students at this age deserve support and information to help them make sense of the changes that take place in gender and sexuality during middle school," wrote Moore. "The fact that two thirds of LGBTQ youth are hiding or suffering for their identities accounts for the heartbreakingly high rates of depression, anxiety, addiction and self-harm among LGBTQ young people. School should be a place that promotes wellness, inclusion, and learning, and LGBTQ-inclusive education is part of that."
Texans are in favor of expanded sex education curriculum and for it to include a complete array of important topics, such as abstinence, contraception, and pregnancy, healthy relationships and consent, STD prevention and treatment, and LGBTQ inclusion and respect.
A petition for an abstinence-plus curriculum has been circulated by Texas is Ready, a nonprofit that aims to improve sex-ed standards in Texas. 
"We know that the majority of Texans believe Texas public schools should provide education that goes beyond abstinence," the petition states.
Based on a public opinion poll conducted this year by the Republican research organization Baselice and Associates, 75% of Texans support the abstinence-plus curriculum being taught in public schools.
Moore said teaching does not end in a sex education class and that schools should include LGBTQ issues not only in sex ed, but in literature, social studies, fine arts, and more.