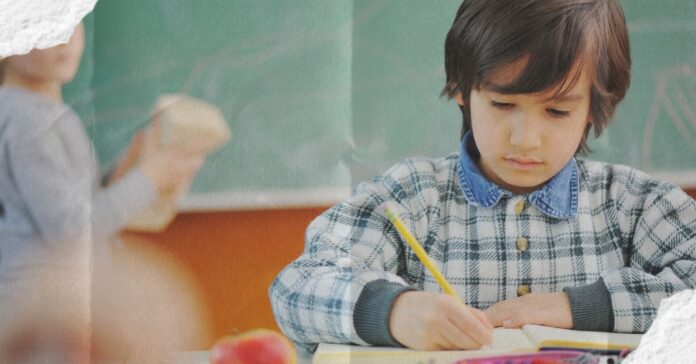 During the Senate Finance Committee's first budget hearing for public education of the new legislative session Monday, committee members openly discussed the possibility of reconsidering the fundamental formulas used to fund school districts — which is currently based on daily attendance — versus student enrollment.
The change would represent a seismic shift in education finance, which could result in much greater stability for the state system, according to testimony from Texas Education Agency (TEA) Commissioner Mike Morath.
In addition, multiple important and controversial aspects of financing public schools were also discussed, from budgetary considerations to educational value, as well as a myriad of other topics that either currently impact education in Texas or will shortly.
State Sen. Joan Huffman, R-Houston and committee chair, led the hearing and allowed committee members to pause the presenters for comments and questions during the presentations by state Legislative Budget Board (LBB) and TEA Commissioner Morath.
Case in point — of the state's roughly 5.5 million K-12 students, only 92% of them regularly attended classes in 2022, meaning schools were essentially docked millions in base funds — as a percentage lost of the annual amount of $6,160 per student for each day missed. Those funds were therefore not available to carry out the education of the children who did attend.
And the base payout amount has not increased since 2019, in part because of the Covid pandemic school closure's effect on attendance, which is still being seen today.
Thus, proponents of the enrollment method of funding, primarily school district administrators, believe that a change in calculation could result in millions in additional funding. Since every day a child misses school costs the district the per capita funding allotment, and enforcement of truancy laws has been reduced (because they were often being abused to criminalize children in vulnerable circumstances), the current method was called into question by the committee members.
Supporters of enrollment-based funding also point out that the change would better clarify each district's budgeting needs when they prepare for new expenses at the start of each school year.
The most outspoken senators questioned Morath about whether it would be wise for the state to change from the current funding formula based on average daily attendance, referred to as ADA during the hearing, to a total enrollment basis, as requested by many Texas school district superintendents.
"An enrollment-based financial system is much more discernible; it's predictable. You have a little bit more budget stability from an enrollment perspective than you do on an average daily attendance basis," Morath answered.
State Rep. Gina Hinojosa, D-Austin, has already filed House Bill 31, which would base the public school funding formula on enrollment.
Before Morath's testimony, members of the state Legislative Budget Board (LBB) presented to the committee a page-by-page overview of the current funding and projected funding.
Enrollment trends and the lack of incentives for public school attendance
State Sen. John Whitmire, D-Houston, was the first to note that the figures seemed counterintuitive, as their data shows public school enrollment is declining — and is projected to continue to decline as a result of lower birth rates — while a steady influx of new residents continually move in to the state for economic opportunity.
Whitmire also said that "any school choice or voucher programs" the legislature might consider" would exacerbate the problem of declining enrollment, which has short-term and long-term budgetary implications.
Whitmire stated that the current attendance-based system is unsustainable given the lack of workable anti-truancy tools at the district's disposal, saying that "ticketing of students for not attending makes no sense," in part because in many cases the children in question are from disenfranchised and disadvantaged communities without the funds or incentive to comply.
Whitmire argued for increasing penalties and advocated for "not sending them into the criminal courts."
State Sen. Robert Nichols, R-Jacksonville, agreed with Whitmire, saying that even though school districts have the incentive to ensure attendance, saying the enforcement mechanisms "have no teeth," as the state passed a law in 2015 decriminalizing truancy.
Nichols, who has supported attendance-based funding, suggested the budget revelations of the day might change his opinion if truancy laws are not addressed.
State Sen. Bob Hall, R- Rockwall, suggested that perhaps Covid vaccines might be playing a role in declining birth rates, despite having no medical evidence to present.
Federal funding of public education
Hall also questioned whether federal funding, for pandemic-related shortfalls or federally standardized metrics — had to be spent — or relied on, in the future.
Hall asked Morath and the committee "Why don't we get the federal government out of our public education?" despite the projected budget deficit caused by the decline in attendance.
State Sen. Lois Kolkhorst, R-Brenham, was interested in how federal funding during COVID-19, also known as ESSER funds, were spent by each school district.
Morath pointed to TEA's website for how much each district received in ESSER funds; however, he noted there is still $8.8 billion left unspent as of January. He added that based on the accounting reported to TEA by school districts, there has been a 1:1 for one-time and recurring expenditures from the federal funds.
Projected decline in state share of public education funding
Kolkhorst centered her other comments on the cost of maintenance of operations, or M&O, and whether they were being maintained across the state, and State Sen. Paul Bettencourt, R-Houston, also expressed concerns about current funding and projections based on the LBB report presented.
Another issue that was raised was the declining state share of public school funding despite the boost in spending in 2019. In 2023, the state share is 35.4% down from 43.9% in 2020 after the boost in state funding from HB3. Chair Huffman explained this is not a cut but a reduced obligation from the state based on the formulas due to two factors: increased property values and lower enrollment growth.
Projected growth of Robin Hood
The other topic of interest for Senators Bettencourt and Angela Paxton (R-McKinney) was the rising cost of "Robin Hood." Despite the reforms made in 2019 to get a handle on the explosive growth of Robin Hood, the LBB projected 253 districts paying an estimated $5 billion in recapture by 2025 under the current version of the budget.
The practice began as a limited revenue source for education funding but has grown exponentially — now taking more than $3 billion in property taxes from Texas public school districts per year, and is projected to be as high as $5 billion in 2024.
Other financial topics discussed included the additional funding based on other factors, including the number of students with special instructional needs, such as bilingual students and those with disabilities. Cost-free school lunches were also discussed, and questions were raised about eligibility and the geographic distribution of such benefits.
Decline in Student Outcomes during COVID
State Sen. Royce West, D-Dallas, questioned Morath about a variety of issues related to predominantly African American school districts and current and projected student graduation rates in those schools, and he and Morath agreed to revisit the topics at a later date to give Morath time to do further research.
Bettencourt was also particularly concerned about what current and potential funding and effectiveness of the public school system would have on mathematical instruction and grades and its impact on the health of the Texas economy once those students graduate, questioning if the interruption by Covid disrupted the teaching of math up to Algebra II.
Incentivizing Teacher Retention with Increased Compensation
Another education-related topic discussed at length was a program known as the Teacher Incentive Program, or TIA, which is funding budgeted for recruiting and incentivizing teachers to stop the flow of educators from the profession, as well as to reward excellence for those who remain.
State Sen. Judith Zaffirini, D-Laredo, asked if TIA funding was having the desired effect on maintaining quality educators and whether those efforts were being taken advantage of by rural districts, who according to the committee members represent those areas of the state.
State Sen. Juan "Chuy" Hinojosa, D-McAllen, said that superintendents in rural districts, with smaller staff support than larger urban districts, have told him that they can't file for TIA funding, as it is said to be labor intensive and confusing. Hinojosa is also the Vice-Chair of the Senate Committee on Finance.