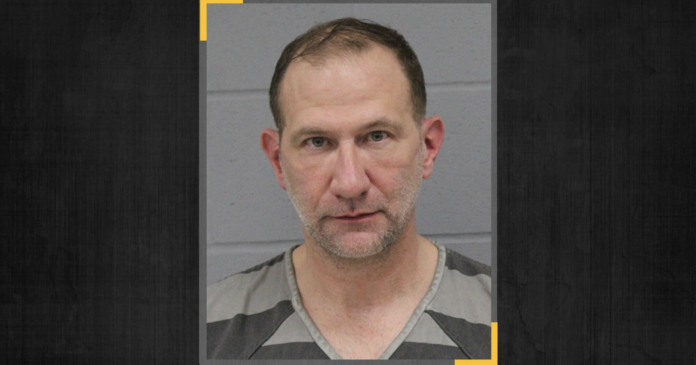 State Sen. Charles Schwertner was arrested early Tuesday morning on suspicion of driving while intoxicated, according to Travis County sheriff's office records.
Schwertner, a Georgetown Republican, was booked into the Travis County jail at 2:12 a.m. and charged with driving while intoxicated. As of 8:30 a.m., records showed Schwertner was still in Travis County sheriff's custody. He is an orthopedic surgeon by trade.
Schwertner's office did not immediately respond to a request for comment from The Texas Tribune.
The news was first reported on Twitter by the Austin American-Statesman.
Schwertner, who leads the Senate's Business and Commerce Committee, was expected at the Capitol at 11 a.m. Tuesday when the Senate reconvenes for the week. The Business and Commerce Committee also has a scheduled hearing to discuss proposed changes by the state's Public Utilities Commission to the energy market's design that stemmed from failures that led to millions of people losing power across the state during the 2021 winter freeze. Schwertner, who has served in the Senate since 2013, has expressed dissatisfaction with those changes.
Schwertner, 52, has faced other scandals in the past. In 2018, he was accused of sending sexually explicit photos of his genitals to a graduate student at the University of Texas. He denied the allegations, saying that someone else sent the messages using his LinkedIn account and another privacy phone messaging app that belongs to him.
A university investigation, which described the senator as uncooperative, did not clear Schwertner of wrongdoing but said it could not prove Schwertner sent the texts.
After the sexual harassment allegation, Schwertner voluntarily gave up his chairmanship of the Senate's Health and Human Services Committee to work on other issues in the Legislature and spend more time with his family. Lt. Gov. Dan Patrick, who leads the Senate, followed the investigation closely.
Patrick has not commented on Schwertner's arrest, and his office did not immediately respond to a request for comment.
In 2016, after Austin voters approved stricter requirements for drivers that prompted Uber and Lyft to leave town, Schwertner spearheaded Senate legislation designed to create statewide regulations that would allow the companies to return to the city. The bill aimed to ensure the companies had the same rules in every city in Texas. When he argued for the bill in the Legislature, he said ride-hailing companies provided transportation to people who otherwise "are getting in vehicles and driving drunk."
Other state lawmakers have faced drunken driving charges in recent years. Former state Rep. Dan Huberty, a Houston Republican, was arrested on a charge of driving while intoxicated in April 2021. He decided to retire later that year.
In 2017, state Rep. Victoria Neave Criado, a Dallas Democrat, was arrested on a charge of driving while intoxicated. She remains in the Legislature.
Such arrests have also been used as political attacks. In 2013, Travis County District Attorney Rosemary Lehmberg, a Democrat, was arrested for and pleaded guilty to drunken driving. Then-Gov. Rick Perry, a Republican, demanded her resignation and threatened to use his line-item veto power to cut funding to the office's Public Accountability Office if she did not resign. When Lehmberg did not resign, Perry defunded the unit. He was later indicted in relation to the move but was cleared of charges.
This story originally appeared on the Texas Tribune. To read this article in its original format, click here.