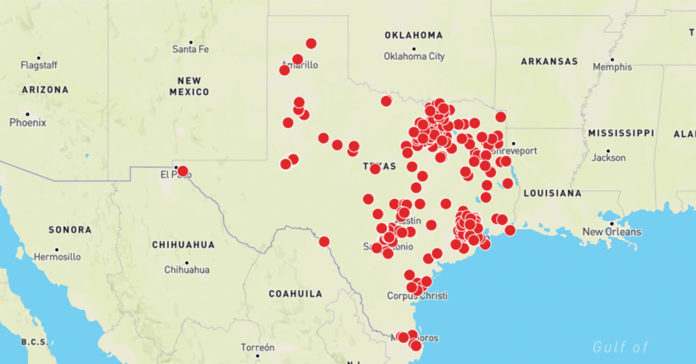 With information still not available from the state, the Texas American Federation of Teachers has taken matters into its own hands and launched a website to track COVID-19 cases, deaths and unsafe working conditions in schools during the pandemic. The teachers union initiated the project after hearing that the state would be reporting only district-wide data and not information on individual public school campuses.
"For districts like Houston and Dallas and San Antonio and Austin, those are very large districts that cover an extremely high level of geography, what good does that do parents and family members if they don't have the information about what's happening in their neighborhood and their particular school," Texas AFT President Zeph Capo said during an online news conference announcing the tracking site.
Visitors to the StopTheSpreadTX.school website will be able to search for reports of COVID-19 cases on specific campuses as well as submit reports about cases and unsafe working conditions. 
Cases reported on the website may be anonymous but need to be fact-based. Texas AFT staff will confirm that the information provided is sufficient before pinning the case reports on an interactive Texas map.
"We're looking for actual data, actual information to back that up and it could be could be a news article that came through that maybe we've missed it could be a letter that they've received from HR, or their principal, that is notifying them that there was a positive case on their particular campus," Capo said.
Capo is hopeful that the website will be allow TXAFT to gather the data needed to support its position that school districts need to have testing plans in place.
"There has to be some level of plan that goes beyond just a temperature check because we know, particularly with students, far more of them are going to be asymptomatic, and they are not going to register a temperature," he said.
The union's portal is similar to tracking websites developed for Amazon and Walmart.
School districts were required to begin submitting case counts to the state on Tuesday. The state has not yet made any of that information public.