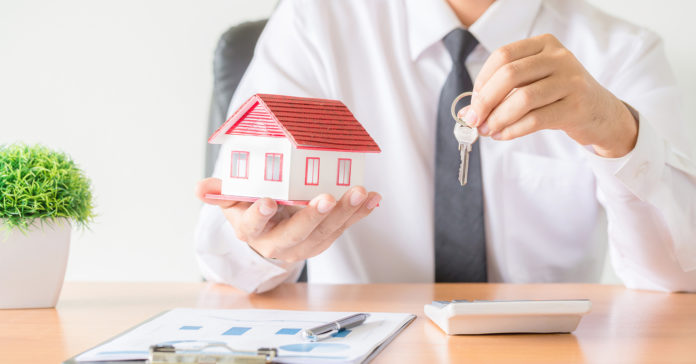 Looking to buy a new home? Mortgage interest rates have hit all-time lows during the pandemic's economic downturn. The same cannot be said of home prices, which are going nowhere but up. That could all change next year when the eviction moratorium is lifted, but for now, it's a seller's market.
CoreLogic's July Housing Insight report shows nationwide home prices increased by 5.5% in July 2020 as compared to July 2019. 
In Texas, Austin appears to be leading the major metropolitan areas with a 6.5% price increase in July, according to CoreLogic. Next in line is San Antonio with 5.07% price boost, followed by Fort Worth at 4.88%, Houston at 3.94% and Dallas at 3.58%.
"On an aggregated level, the housing economy remains rock-solid despite the shock and awe of the pandemic," stated CoreLogic President and CEO Frank Martell. "A long period of record-low mortgage rates has opened the floodgates for a refinancing boom that is likely to last for several years. In addition, after a momentary COVID-19-induced blip, purchase demand has picked up, driven by low rates and enthusiastic millennial and investor buyers. Spurred on by strong demand and record-low mortgage rates, we expect to see more home building in 2021 and beyond, which should help support a healthy housing market for years to come."
The Real Estate Center at Texas A&M and the Texas Association of Realtors report price information on a quarterly basis. The median home price in Texas jumped 3.4% to $249,000 in the second quarter of 2020, according to the Real Estate Center's latest report. 
TAR reports a smaller hike in median home prices of 2.9% to $252,000 for the second quarter of the year. Of all the homes sold within the second quarter, 34.6% were priced from $200,000 to $299,999, the highest share of sales among all price-class distributions.

Dr. Jim Gaines, chief economist with the real estate center said in July, "With COVID-19 and the mandatory shut down, the Texas housing market performed as expected in Q2. We have a tighter market compared to last year, causing prices to remain high. However, in June we saw demand pick up with buyers becoming more active and taking advantage of the low interest rates. The housing market is one of the few segments of the economy that has held strong. Barring another shutdown, we anticipate it to perform reasonably well in Q3."
Zillow has nationwide numbers through the end of August, rather than just the end of July. They show a 9% increase in the median home price and sales happening two weeks faster than a year ago.
Zillow's analysts say the federal eviction moratorium has inflated the housing market.
"That is a whole bunch of inventory [homes in forbearance], which would normally actually be selling at fire sale prices. Where instead — and I mean this is great news for those folks, that they can hunker down [and] they can stay put — but it is actually kind of locking up a lot of home inventory," Jeff Tucker, economist at Zillow, told Yahoo Finance's The Final Round.
While the eviction moratorium remains in place, mortgage payments continue to pile up for homeowners unable to pay. If the market is flooded with thousands of foreclosed properties when the moratorium is lifted, it could mean uncertainty for the housing market.