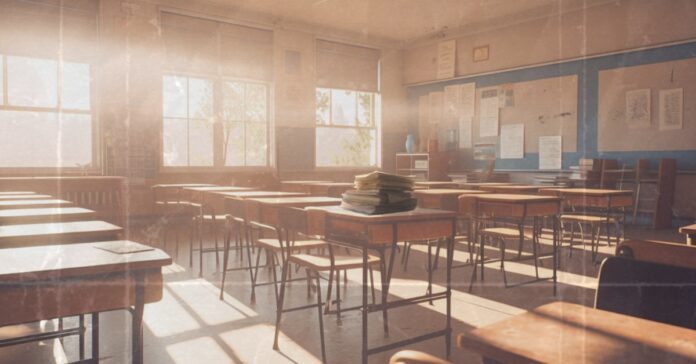 Despite a move by the Texas House to block state money from being spent on vouchers for students to attend private schools, the battle over school vouchers isn't over. 
Lt. Gov. Dan Patrick, who has put school vouchers on his list of priorities for this legislative session, has already threatened to force lawmakers back into special session if school vouchers and his other priority items aren't passed before sine die.
It would be up to Gov. Greg Abbott to call a special session. Abbott has been crossing the state to rally support for bills emboldening parents' rights with school vouchers. He has demonstrated that he is on board with Patrick's agenda.
"I can't call a special session, but I can create one by not passing a key bill that has to pass," Patrick said in a television interview. "If we don't get some major priorities that people want us to pass…then I think we ought to finish the job."
House Democrats and rural Republicans banded together last month to pass a House budget amendment, on a vote of 86-52, introduced by Rep. Abel Herrero, R-Robstown, which would prohibit diverting state funds for vouchers to private schools. The House's $302.6 billion budget proposal was approved on a vote of 136-10.
Nevertheless, voucher opponents and political observers expect the rancor to drag out throughout the rest of the session or into a special session.
"We've seen too many zombie bills come back to life," Zeph Capo, president of Texas AFT (American Federation of Teachers), told Reform Austin.
When conferees from the House and Senate meet to wrangle over budget differences, the Herrero amendment might be stripped away, which could restore the viability of vouchers.
"No bill is ever dead until sine die so there is a chance some elements of the voucher plan ends up attached to some other bill," said Brandon Rottinghaus, political science professor at the University of Houston. "The governor has put his weight behind it and expects something for the efforts."
The legislation at the center of the push for school vouchers is Senate Bill 8, authored by Sen. Brandon Creighton, R- Conroe. The bill passed on an 18-13 vote along party lines on April 6 and was triumphantly hailed as a victory by Patrick and his allies.
The measure would establish an Education Savings Account (ESA) that would allow families to use up to $8,000 per child in public funds for private school tuition, books and other essentials.
To appeal to rural Republicans, who have historically opposed voucher legislation, the bill would pay school districts with enrollments of less than 20,000 students a $10,000 stipend for every child who takes advantage of the ESA and leaves the school system. The stipend would only be available for the first two years unless the Legislature re-authorizes it.
The House has been wary of school vouchers in the past and this year has been no exception. Patrick accused House Speaker Dade Phelan of slow-walking the voucher bill sent over from the Senate as well as other Senate priority bills.
Meanwhile, the House Education Committee has taken up its own proposals for creating ESAs for school vouchers but has yet to vote on any.
Democratic political strategist Matt Angle, founder of the Lone Star Project PAC, said school vouchers could become the bargaining chip in the House and Senate divide over property tax relief.
Lawmakers in both chambers support using some funds from Texas' nearly $33 billion in revenue surplus for property tax relief.
But that is where agreement ends.
The Senate-passed $16.5 billion relief measure would raise the homestead exemption from $40,000 to $70,000. An additional exemption for seniors and disabled people would reap $100,000 in tax relief.
The House plan would provide more than $17 billion in property tax relief by reducing the cap on property appraisal values from 10 percent to 5 percent. Business owners, renters and other types of property owners would benefit from the House approach.
"What could happen is that the House will accept the Senate property tax approach, which seems to be the more popular, in exchange for some type of limited voucher option," Angle said.
Alternative options that have emerged include vouchers for disabled or special needs children or income-based vouchers, favoring low-income families.
Critics have pointed out that private schools aren't required to provide services for special needs or disabled children while public schools must.
Despite Abbott's drumbeat about vouchers and school choice, rural Republicans continue to remain committed to supporting public schools.
"In rural areas of the state, there really aren't private school options, only public schools," Capo said. "While public schools serve to educate students, they may also be the largest employer in town supporting many jobs that keep the community alive."
"People in those communities believe that state money is being siphoned away so suburban kids can go to private schools," he said.
Even in urban areas, there may not be enough private school spots to meet the demand for those hoping to flee public schools. Furthermore, private schools with capacity are not bound to accept everyone who applies, Capo pointed out.
But as public schools have become embroiled in culture wars over library books, gender identity and curriculum content, support for school vouchers is unwavering among parents who regard public schools as failures.
"This is really a clear effort to gut public education," Angle said. "Abbott and Patrick are pandering to people on the extreme right who really hate public schools."
Despite successfully quashing school voucher bills during previous legislative sessions, strong support for vouchers from the Texas Catholic Conference of Bishops has grown more worrisome to voucher opponents this year.
The bishops conference has been applying pressure in predominately Catholic communities, which also lean politically Democratic, to support the voucher push.
In the past few years, Catholic schools across the state have closed due to low enrollment and financial problems so this would be a way to reverse the trend, according to voucher opponents.
"The fight is definitely not over and we are fighting the good fight and will see what happens," Capo said.