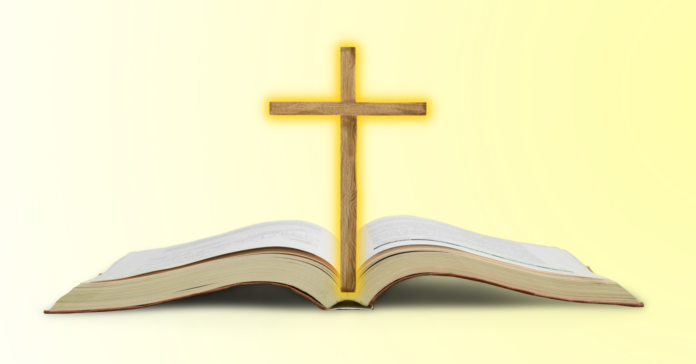 As reported earlier in RA News, a CNN special report, "Deep in the Pockets of Texas," aired on Sunday evening and showed the enormous influence wielded by two very powerful billionaires over the Texas Republican Party – and how their control is moving Texas from a business-friendly state to a more extreme, Christain nationalist state.
A deeper dive into the documentary reveals an agenda to irreparably damage the state's public school system in order to clear a path for public funding of Christian-based schooling. Tim Dunn and Farris Wilks made their fortunes in the oil and gas industry. They've now put those dollars to work establishing a stranglehold over the state GOP, pushing Texas far to the right.
Wilks is a pastor at the church his father founded, the Assembly of Yahweh 7th Day. Dunn preaches at the West Texas church his family attends, Midland Bible Church. Their intense religious fervor informs their ideology and their sizable political contributions.
A few Republican officials were willing to go on the record in defiance of the billionaires. Retiring state senator, Kel Seliger of Amarillo, says their control over Republican officials has made Austin feel more like the Kremlin in recent years.
"It is a Russian-style oligarchy, pure and simple," Seliger said. "Really, really wealthy people who are willing to spend a lot of money to get policy made the way they want it — and they get it…"
In 2004, Dunn contributed $500 to Seliger's senate campaign. "I met him in my first campaign," Seliger said, "and we talked, and I told him that I would be open-minded toward what was his sole issue in 2004, which was taking public money and giving it to private schools."
While Seliger had an extremely conservative voting record in Austin, he eventually broke with the billionaires on private-school vouchers. This was heresy to Dunn and Wilks and the billionaires bankrolled primary opponents against Seliger thereafter. "That's the law of the jungle now in Texas," Seliger said. "The majority of Republican Senate members just dance to whatever tune Tim Dunn wants to play."
Former Republican Sen. Bob Deuell was even more blunt about the Christian schooling agenda: "They want to destroy the public school system as we know it."
Deuell further asserted that fellow legislators would keep a keen eye on scorecards kept by political action committees controlled by the wealthy tycoons. Legislators were often reluctant to vote contrary to the wishes of Wilks or Dunn because the billionaires would run an opponent against them if they defied them on important votes, and vouchers were one of those key issues. Deuell referred to these legislators as "scorecard voters."
The "Fiscal Responsibility Index" is one of the scorecards funded by Dunn, but appears to be a misleading title given the extreme right-wing social agenda Dunn piggybacks onto fiscal conservatism.
"If you don't show up well on the scorecard, you're going to have a lot of money spent against you," Seliger said.
The far-right primary opponents wouldn't necessarily need to win in order for Wilks and Dunn to win. "They dragged all the moderate candidates to the hard right in order to keep from losing," said Bud Kennedy, a columnist for the Fort Worth Star-Telegram.
"I don't think regular Texans are as conservative as their elected officials," Kennedy added. "The reason that Texas has moved to the right is because the money's there."
Defend Texas Liberty, a political action committee they fund, contributed more than $3 million to former state senator Don Huffines, who challenged Gov. Greg Abbott in the 2022 Republican primary. Huffines won just 12% of the vote, but Abbott moved right and embraced many of the positions Huffines trumpeted, including strong opposition to transgender rights, private school vouchers, and support for deploying National Guard members to the US-Mexican border.
"They really believe that they've been given a mandate by God to take dominion over society," said a former theological ally of theirs, Dorothy Burton."The goal is to tear up, tear down public education to nothing and rebuild it," added Burton, "and rebuild it the way God intended education to be."  
Wilks' and Dunn's attacks on public schools, including accusations of so-called "critical race theory," are part of their agenda to undermine trust in public education, according to political experts interviewed by the Texas Observer.
"For people to be receptive to dramatic change in public education, there have to be clear problems with public education that hurt the students and the parents," said Brandon Rottinghaus, a professor of political science at the University of Houston. "After pushing these narratives, a generation of Wilks and Dunn-funded mouthpieces in state and local positions can present private religious schools as "a better way."
The duo has outsized influence in Texas thanks to lax campaign laws. Texas is one of just 10 states that allow individuals to make unlimited contributions to state political candidates, empowering Dunn and Wilks with more influence than they might have in a more regulated state. Former Sen. Seliger may have summed it up best: "You're either owned, or you're not owned." Perhaps those scorecards might prove useful to more centrist Texans, after all.