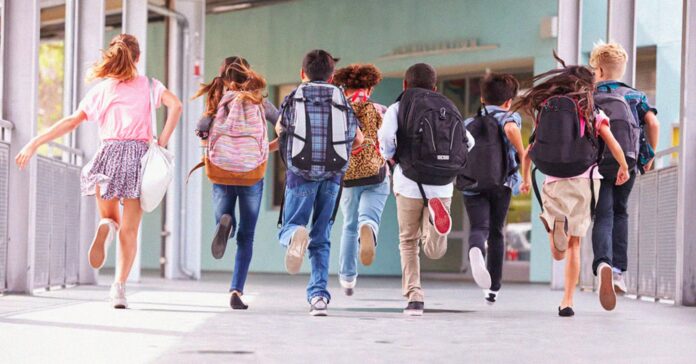 Last May 24th, just days before the summer break, a gunman entered Robb Elementary School, in Uvalde, and killed 19 students and two teachers. Three months later, students in Uvalde return to classrooms filled with fear, pain, and grief.
What should be just a normal day for some students or an exciting start for others, is today a reminder of the tragedy that happened in May and a premonition of the dangers that American kids face in schools.
Since the shooting, the Uvalde Consolidated Independent School District announced in June that the Robb Elementary School will be maintained closed and the start of classes would be delayed until after Labor Day to improve security and to try to create safer conditions for the students. These improvements include the increased presence of state deputies in schools, new door locks, and new 8-foot fences outside some campuses. For some parents, these measures are not enough.
A Uvalde parent told CNN that his son doesn't want to set foot in another classroom. "I went and talked to my son and I told him, 'They're gonna have more cops. They're gonna have higher fencing. And he wasn't having it," said the father. "'It doesn't matter. They're not gonna protect us.'" said the kid. An unbearable burden for children of such a young age and parents who have no other way to protect them rather than to trust the same authorities that have already failed them.