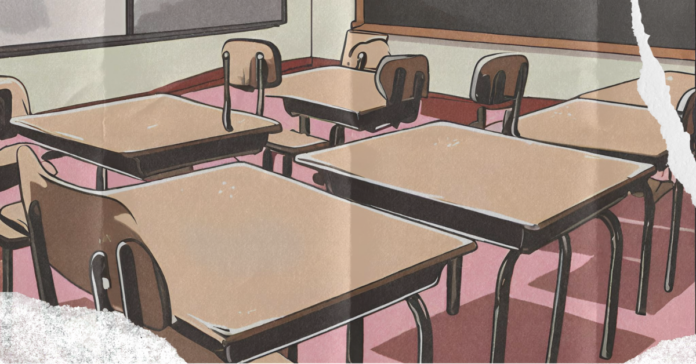 "There's any easy way to get it done, and there's a hard way. Either way, I'm in this to win this," Gov. Greg Abbott declared, referring to passing school choice legislation in the upcoming special session in October.

His declaration aligns with the findings of a report issued by the House Select Committee on Educational Opportunity and Enrichment, which was established by House Speaker Dade Phelan. The report indicates that vouchers will remain a topic of discussion during the Legislature's third special session.

During the 88th Legislative regular session, Gov. Abbott prioritized vouchers but faced opposition from "The 24," a coalition of Republican state representatives who derailed the legislation.

"The 24" helped halt vouchers voting for the Herrero amendment to House Bill 1 – the state budget bill. The amendment prohibited state funding from going to private and religious schools – it passed in the Texas House.

These representatives, hailing primarily from rural backgrounds that on average have a total school population of 50,000 students, staunchly oppose vouchers recognizing that rural public schools serve as community anchors and economic pillars.

Despite having a historic budget surplus, the 88th regular session failed to improve public education funding or increase teacher salaries, leaving local school districts in Wise and Denton County grappling with financial challenges as a new school year unfolds.

The Wise County Messenger said it best, for the past month, a common headline has been: [Insert school district name here] adopts a deficit budget.

Decatur ISD approved a general fund budget of $41,026,436 with projected revenue of $39,515,006, marking their third deficit budget in a row, and Northwest ISD revealed a projected shortfall of $2.9 million in revenue versus expenses. Meanwhile, Boyd ISD is estimating a total expenditure of $20 million, leaving the district facing a budget deficit of $674,530.

And the trend continues.
Decatur ISD Finance Director Cindy Watson told Wise County Messenger that all her peers in the school finance world are facing the same situation. "So far everyone I've spoken to is doing a deficit budget," Watson said.

Even fast-growing districts, like Denton ISD, which spans over 40 schools across 18 cities, are starting to see their growth hindered by insufficient funding and the impact of inflation, according to Denton ISD Superintendent Jamie Wilson.

For Wilson when it comes to education Texas still has "a little ways to go in math."

Since 2019, the Texas Legislature hasn't changed its per pupil spending. But everything else, "fuel, electricity, supplies, materials have gone up 18% or more in the last five years," Wilson told WFAA.

"In order to meet the inflationary needs, we need about $1,000 more per kid," said Wilson. 

In the upcoming third special session, there remains a glimmer of hope for public schools as Texas lawmakers have an opportunity to allocate funds for raising the basic allotment and enhancing teacher pay.

Dr. Lynn Stucky, a prominent Republican representing District 64, has distinguished himself as a public servant. He served for 15 years on the Sanger ISD Board of Trustees, including 4 years as president. His wife was also a former teacher and a coach in Denton ISD.

As part of the Texas House Appropriations Committee, during the 2023 legislative session, Rep. Stucky helped fund initiatives for Texas public schools. While public education funding amounts to over $93.6 billion for the 2024 and 2025 fiscal years, Dr. Stucky highlights there is still $4 billion in new state General Revenue that will fund strategies decided by the Legislature in the upcoming special session.

"This may include increased compensation for teachers, additional Teacher Incentive Allotment funding, raised Basic Allotment, augmented school safety funding, and enhanced Special Education funding," Rep. Stucky wrote. 

All of these public education funding strategies failed to pass during the regular session thanks to a voucher amendment added to the House's school finance bill (House Bill 100) – which was sponsored by Rep. Stucky.

The Senate added to HB100 an education savings account/voucher program as a last-ditch effort to pass vouchers. The bill later died in the House, sinking the voucher Titanic, but taking public education funding down with the ship.

Another crucial vote for voucher legislation was the Herrero Amendment vote, which prohibits state funds from going to private and charter schools. During the vote to adopt the amendment to the House budget bill (HB 1), Rep. Stucky chose to vote against it. In the end, the Herrero Amendment passed 86-52.

It remains to be seen if House Republicans will continue to band together to block vouchers during the third special session which is set to commence October 9th.