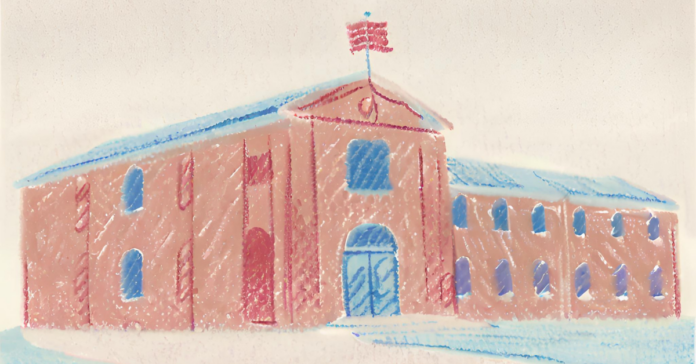 "There's any easy way to get it done, and there's a hard way. Either way, I'm in this to win this," Gov. Greg Abbott declared, referring to passing school choice legislation in the upcoming special session in October.

His declaration aligns with the findings of a report issued by the House Select Committee on Educational Opportunity and Enrichment, which House Speaker Dade Phelan established. The report indicates that vouchers will remain a topic of discussion during the Legislature's third special session.

During the 88th Legislative regular session, Gov. Abbott prioritized vouchers but faced opposition from "The 24," a coalition of Republican state representatives who derailed the legislation.

"The 24" helped halt vouchers voting in favor of adding the Herrero amendment to House Bill 1 – the state budget bill. The amendment prohibited the use of state funds for private school vouchers or voucher-like programs such as Educational Spending Accounts.

These representatives, hailing primarily from rural backgrounds that on average have a total school population of 50,000 students, staunchly oppose vouchers recognizing that rural public schools serve as community anchors and economic pillars.

Despite having a historic budget surplus, the 88th regular session failed to improve public education funding or increase teacher salaries, leaving local school districts in Denton County grappling with financial challenges as a new school year unfolds.
The Wise County Messenger said it best, for the past month, a common headline has been: [Insert school district name here] adopts a deficit budget.

Lewisville ISD is examining a $578.89 million budget, reflecting a $15 million shortfall, while last year's budget showed a more substantial deficit of $26.6 million, according to Chief Financial Officer Paige Meloni.

This deficit threatens to affect student instruction and program offerings unless additional revenue sources are secured. Since the state didn't provide the necessary funding during the regular legislative session, school districts have gotten creative in securing local funds to survive the school year. Which is why Lewisville ISD proactively implemented cost-saving measures while seeking voter support for additional funding via the Voter Approved Tax Rate Election (VATRE) initiative.

"I am so grateful for the action our Board took at this special meeting to address funding challenges we are seeing not only here in Lewisville ISD, but in public schools across Texas," LISD Superintendent Dr. Lori Rapp told The Cross Timbers Gazette.

Pending approval, this initiative is expected to yield approximately $37.5 million, crucial for ensuring competitive staff salaries and preserving extracurricular activities for students. These measures are deemed vital by the superintendent, given the absence of any per-student funding increases by the state legislature since 2019.

"When it's not increased, and we all see inflationary costs impacting our budgets—the school district's no different," Dr. Rapp told CBS News. "So bond projects and proposals allow the school district to have a source of revenue to meet facility and special project needs."

In the upcoming third special session, there remains a glimmer of hope for public schools as Texas lawmakers have an opportunity to allocate funds for raising the basic allotment and enhancing teacher pay. This potential development could relieve school districts from the need to devise their own funding strategies.

Kronda Thimesch, former Lewisville ISD board member and current Republican representative of District 65, is passionate about the value of a strong education. During her five-year tenure as a school board trustee, she earned the "Master Trustee designation.

On her campaign website, she states that as a State Representative she "will work to ensure that education dollars serve our students and empower our teachers."

During the vote to adopt the Herrero Amendment vote to the House education funding bill Rep. Thimesch decided to vote Present Not Voting (PNV.) In the end, the Herrero Amendment passed 86-52, not a decisive victory for voucher opponents, but a victory all the less.

The ultimate goal would have been for those who opposed private school vouchers, was to hit at least 100 votes on the amendment, a measure that could have taken vouchers off the table in final budget negotiations, where Senate conferees stripped the Herrero amendment.

In the end, the voucher Titanic sank. But it was a bittersweet victory since public education funding also went down with the ship.
It remains to be seen if House Republicans will band together to block vouchers during the third special session which is set to commence October 9th.