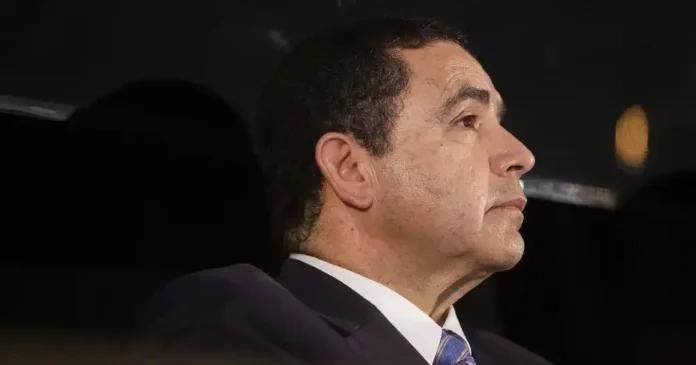 WASHINGTON — U.S. Rep. Henry Cuellar, D-Laredo, was carjacked at gunpoint Monday night near his Washington home, according to his chief of staff.
Three armed robbers stole the congressman's car while he was parking, Jacob Hochberg, Cuellar's chief of staff, said in a statement. Cuellar was unharmed in the incident, and law enforcement eventually retrieved the car.
"Thank you to Metro PD and Capitol Police for their swift action and for recovering the Congressman's vehicle," Hochberg said.
U.S. Capitol Police are investigating the case with the help of the city's Metropolitan Police Department. Investigators are still working to track down the suspects, according to the USCP spokesperson.
The incident occurred in the Navy Yard neighborhood of Washington — a popular spot for congressional pied-a-terres that is just blocks south of the Capitol.
Crime in Washington has become a growing concern since the pandemic, with carjackings in the area increasing dramatically in recent years. While there were only roughly 200 carjackings in the District and its inner-ring suburbs in 2018, there were more than 1,000 in 2022, according to a Washington Post analysis.
Growing crime has been a rallying point for conservative members of Congress, who challenged Washington's home rule by blocking a city-led revising of its criminal code earlier this year. The proposal would have eliminated most minimum sentences and lowered maximum penalties for most crimes, including carjacking.
Republicans and many Democrats in Congress opposed the revised criminal code and used their rarely touched veto power on District affairs to kill the proposal, saying it was too soft on crime. Cuellar voted against relaxing the penalties. President Joe Biden allowed the revised code to die.
This story originally appeared on the Texas Tribune. To read this article in its original format, click here.