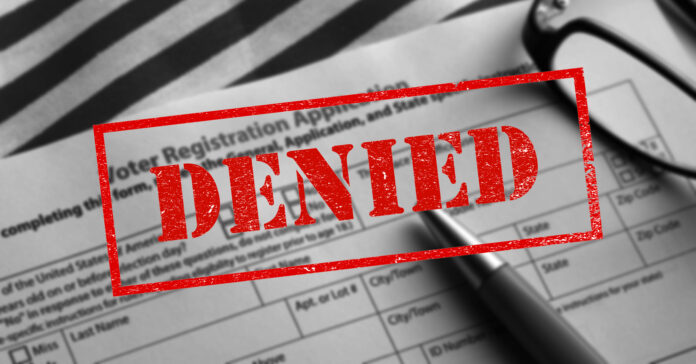 Since the SB1 election bill was signed into law by Republican Gov. Greg Abbott in September, multiple concerns about "voter suppression" have been raised all over Texas.

According to Attorney General Merrick Garland, the SB1 bill violates the Civil Rights Act, based on its new restrictions in voting. The law is being attacked for allegedly muddling people's right to vote.
Republicans, such as Rep. Dan Crenshaw, keep pushing the idea voter suppression is a "myth" created by Democrats as part of some political ploy.
However, Click2Houston recently reported a very real incident in Harris County, where a man fears the SB1 bill will prevent him from voting for the first time in his life. 
Kenneth Tompson, 95, has been voting since he was 21-years-old, and for him, voting is not only a right, but his duty.

He served in the U.S. Army in WWII during the European Theater for the right to vote and other freedoms.

"I've been voting for many, many years and I've never missed a vote," Thompson said in an interview with Click2Houston.

However, in light of the new election law, Thompson's mail-in ballot has been denied twice.

The current law requires you to provide a social security number or driver's license number that matches your registration record, in the 1940's – when Thompson first registered – they did not require any number.

The veteran has not been able to vote because of the registration problem. Harris County election officials never even notified him, he called both times to find out.

If that wasn't bad enough, Thompson's daughter, Holland, told Click2Houston that when trying to register her dad's license number with the Secretary of State's Office, she found out there's not actually a way to have that done.

"We know it's a new law, we're happy to correct it," Holland said. "He's a law-abiding citizen. He doesn't want to miss voting, and yet, there's no mechanism to add that driver's license to your record."

Thompson hopes he can get his registration problem fixed in time to vote for the March Primary Election.