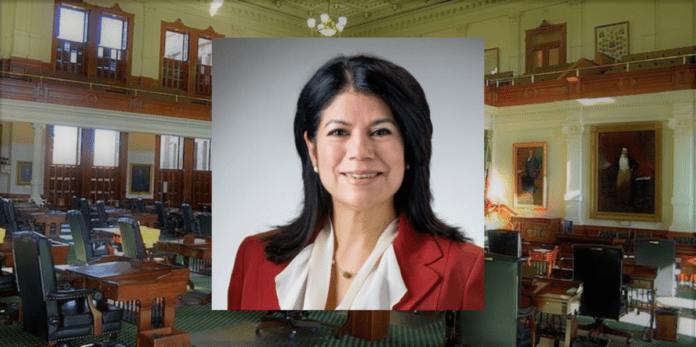 On Friday, December 21st in Austin, Carol Alvarado (D-Houston) was sworn in as the new Texas Senator for District 6. Former Representative for House District 145, Alvarado, won a December 11th special election for Texas Senate District 6 with 50.4 percent of the vote against three challengers, avoiding an expected runoff by less than 100 votes.
By taking the Senate District 6 office, Alvarado will fill the remainder of former Senator Sylvia Garcia's term, which ends in January 2021. As Reform Austin previously reported, Garcia resigned the seat in November 2018, after winning election to the U.S. House of Representatives.
Immediately after being sworn in to the Texas Senate, Governor Greg Abbott issued a proclamation announcing Tuesday, January 29, 2019 as the special election date to fill the Texas House of Representatives District seat recently vacated by former Representative Carol Alvarado. Candidates who wish to have their name on the ballot for the special election have to file with the Secretary of State no later than 5:00 pm on January 3, 2019. Early voting for the House District 145 seat will begin on Monday, January 14, 2019.
Several candidates have already declared their intention to run or expressed interest in doing so, including Houston Community College Trustee Adriana Tamez, former Houston City Council Member and former House District 145 representative Melissa Noriega, small business owner Christina Morales, HISD Board Trustee Diana Davila, and the lone Republican candidate in the recent Senate District 6 special election, Martha Fierro.
Texas Senate District 6 is located in eastern Harris County, and includes Houston's Denver Harbor, East End and Near Northside communities, as well as Aldine, Baytown, Channelview, Jacinto City, Pasadena and South Houston.
Texas House District 145, also in Harris County, includes portions of southeast Houston, the Houston Heights, South Houston and Pasadena.
Reform Austin will continue to follow and report on developments related to the House District 145 special election and the upcoming 86th legislative session.