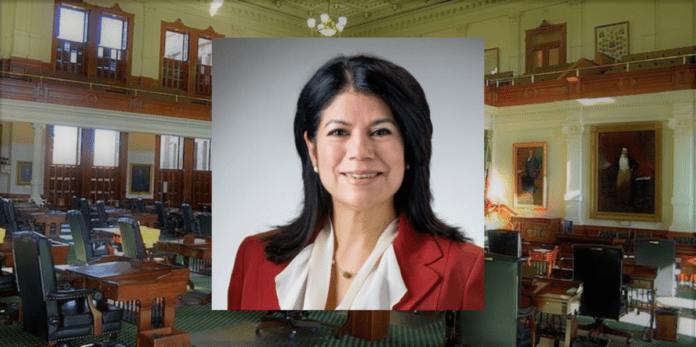 State Representative Carol Alvarado (D-Houston) won last night's special election for Texas Senate District 6. Alvarado received 7,602 votes (50.4 percent) against three challengers, narrowly avoiding an expected runoff. Second place finisher Rep. Ana Hernandez (D-Houston) received 3,670 votes (24.3 percent), while the lone Republican candidate, Martha Fierro, finished a close third with 3,493 votes (23.2 percent). Executive search consultant Mia Mundy finished fourth with 319 votes (2.1 percent).
Voter turnout in the special election was sparse, with just 15,276 (4.7 percent) of Senate District 6's 327,294 registered voters casting a ballot in the election. 6,763 special election voters (44.3 percent) cast their ballot by mail, while 3,865 (25.3 percent) voted early in person. 4,643 voters (30.4 percent) voted on Election Day – Tuesday, December 11th.
The Texas Senate District 6 special election was called by Governor Greg Abbott when Senator Sylvia Garcia resigned the seat on November 9th, after winning the race for Congressional District 29 in the November 6, 2018 general election. Alvarado was elected on December 11th to serve the remainder of Garcia's senate term, which ends January 1, 2021.
Texas Senate District 6 is located in eastern Harris County, and includes Houston's Denver Harbor, East End and Near Northside communities, as well as Aldine, Baytown, Channelview, Jacinto City, Pasadena and South Houston.
Once the results of the Senate District 6 special election are officially canvassed by Harris County, Rep. Alvarado is expected to resign the Texas House District 145 seat and be sworn in to the Texas Senate prior to the end of 2018. After Alvarado resigns, Gov. Abbott will have 20 days to call a special election to fill the House District 145 seat. That special election would likely occur in January 2019.
Reform Austin will continue to follow and report on developments related to Texas Senate District 6, House District 145 and the upcoming 86th legislative session.