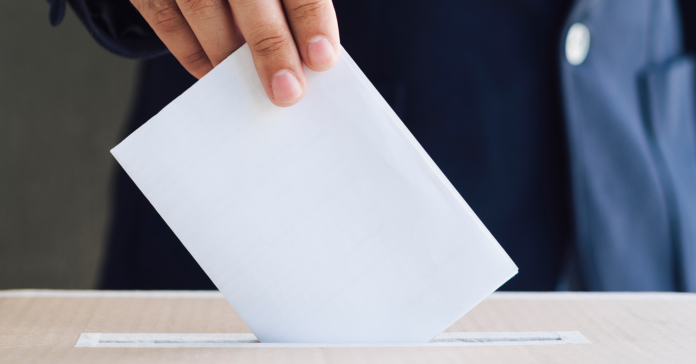 The Fifth Circuit Court of Appeals has ruled that it is not unconstitutional for Texas to limit voting by mail to those who are 65 and older. The ruling came in a lawsuit filed by the Texas Democratic Party, which argued the state's vote-by-mail restrictions violate the 26th Amendment because they are based on age. It is the latest decision in a long-running battle to expand voting by mail to all Texans during the pandemic.
The three-judge federal appellate panel overturned a lower court order that mandated all Texans be allowed to vote absentee, finding that offering a privilege to some but not all does not represent a constitutional violation of voting rights. The judges also indicated they believe the state is taking enough precautions to make in-person voting safe for all.
"Texas has long allowed certain groups, including persons aged 65 and over, to vote early by mail," the decision reads. "Not everyone has that privilege, however, so with the virus spreading, Texas plans to implement measures to protect those who go to the polls. Those measures include the bread and butter of social distancing, such as protective masks for election workers, plentiful cleaning wipes and hand sanitizer, cotton swabs for contacting touch screens, and floor decals inside the polling places that show where voters should stand."
"I am pleased that the Fifth Circuit correctly upheld Texas's vote-by-mail laws, and I commend the court for concluding that Texas's decision to allow elderly voters to vote by mail does not violate the 26th Amendment. We will continue to protect the integrity of Texas elections and uphold the rule of law," stated Texas Attorney General Ken Paxton in reaction to the ruling.
The Texas Democratic Party has vowed to continue fighting, but it may be running out of options.
The last resort for the Democrats in this case appears to be the Supreme Court, but with the court not scheduled to resume business until the first week of October, there might not be time or desire to take the issue up so close to the election.
In Texas, anyone 65 or older may request a mail ballot. Voters younger than 65 may utilize the option if they are disabled or will be away from their county of residence during early voting or on Election Day.
The last day to request a mail ballot is Oct. 23. In-person early voting begins Oct. 13. Election Day is Nov. 3.