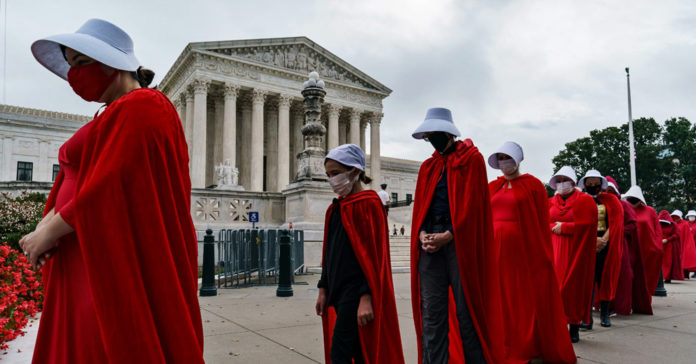 On a two-to-one vote, a three-judge panel of the 5th U.S. Circuit Court of Appeals consisting of two Democrats and one Republican has struck down a Texas law that banned the most common second trimester abortion procedure, finding that it violates a woman's constitutionally protected right to an abortion.
Senate Bill 8, approved by the Texas Legislature in 2017, prohibits doctors from performing dilation and evacuation procedures unless they first stop the fetus' heart.
In writing for the majority, Judge James Dennis said the law forces doctors to use "unfeasible," "dangerous" procedures with "no benefit to the woman."
"Today's decision puts a stop to Texas' strategy to ban one abortion procedure after another until it is all but inaccessible," Nancy Northup, president and CEO of the Center for Reproductive Rights said in a statement. "Politicians should never decide what medical procedures a patient can and cannot receive. This ruling follows decades of Supreme Court precedent and the Fifth Circuit has joined every other federal court in striking down these types of bans."
Texas Attorney General Ken Paxton is considering his options, including asking for reconsideration by the full appellate court.
"We are analyzing the Fifth Circuit's decision and evaluating all options for further review," Paxton said in a statement provided to the Dallas Morning News. "Live fetal dismemberment is an inhumane abortion procedure that literally tears apart a living, pain-capable child on the cusp of viability."
SB 8 has never taken effect due to a court order issued one day before its effective date of Aug. 31, 2017. Similar laws adopted by other states have also been struck down. And the U.S. Supreme Court refused to consider Alabama's law.