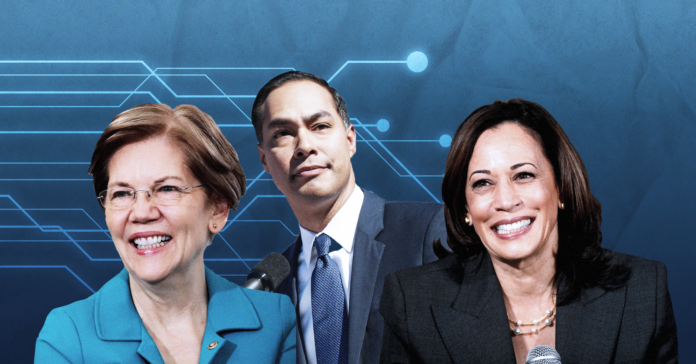 The Texas Democratic Party has landed three more political heavyweights for its virtual state convention next month.
Senators Kamala Harris and Elizabeth Warren and former U.S. Housing Secretary and San Antonio Mayor Julián Castro are scheduled to speak at the event scheduled for June 1-6.
"Warren, Harris and Castro are bold leaders who champion a progressive future for our country," said Texas Democratic Party Chair Gilberto Hinojosa. "Their hard work and leadership as elected officials and former presidential candidates pushed our party and our country forward, and we are thrilled that they will be joining us at our convention.
"Texas is the biggest battleground state in the country. We will win the White House, take out John Cornyn, elect more Texas Democrats to Congress, break the supermajority in the Texas Senate, take back the Texas House, and win hundreds of local races across the state. Together, we will win up and down the ballot."
The party is billing its convention as the biggest virtual state convention in the country. The purpose is to rally the party faithful and select delegates to the Democratic National Convention.