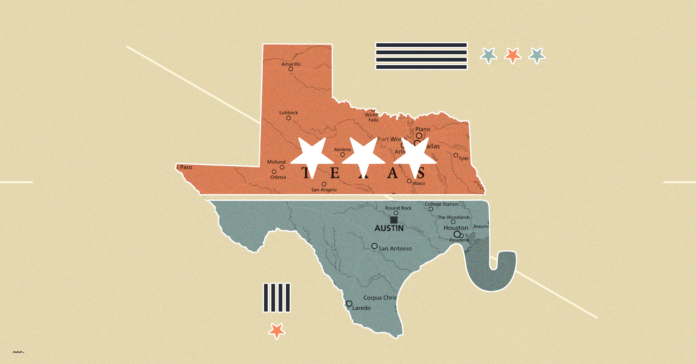 The Republican State Leadership Committee has unveiled what its members see as their path to victory for Texas Republicans this year. The plan includes six opportunities to flip six Democrat-held Texas House seats won by Donald Trump in 2016. 
The committee promised robust in-state earned media and digital campaigns.
"You saw it earlier this year in the suburbs of Houston, and you're going to see it again in November — the Democrats' scattered out-of-touch national strategy will fail again in the Lone Star State," said Edith Jorge-Tuñón, RSLC political director. "While Democrats are busy flying in failed presidential candidates, Republicans are focused on kitchen table issues that affect Texas families. Republicans in Texas run smarter campaigns than our opponents, we have better messages than our opponents, and we have better candidates than our opponents. We are going to fight like hell to keep Texas, Texas."
Jorge-Tuñón's reference to the Houston suburbs is a nod to the Republican victory in House District 28 at the beginning of this year.
RSLC board member Karl Rove added, "Democrats are desperate to turn Texas blue, but their repeated failures to do so have only caused Lone Star State Republicans to step up our efforts. We understand redistricting is coming and that led by President Obama and his 'wingman,' Eric Holder, national Democrats will spend millions in their quest to grab the Texas House and gum up the works. We're ready to make sure Texas stays red."
Republicans are also investing in voter education efforts to ensure they retain four Texas Supreme Court seats that are being heavily targeted by Democrats.
The GOP announcement comes as Texas is considered a battleground ripe for a possible flip from red to blue.
The house seats being targeted are held by Reps. Michelle Beckley (D-Denton), Gina Calanni (D-Katy), Jon Rosenthal (D-Houston), Erin Zwiener (D-Kyle), Vikki Goodwin (D-Austin) and James Talarico (D-Round Rock).