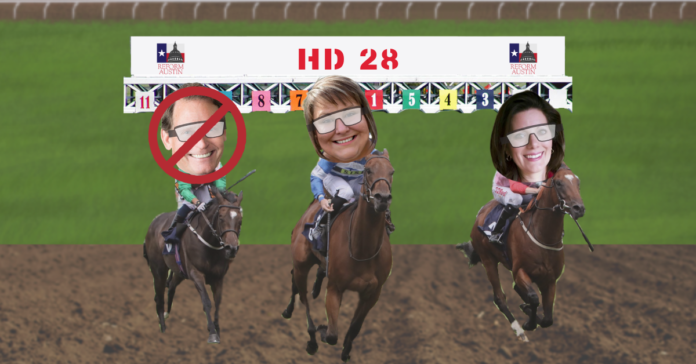 Following Rep. John Zerwas' recent resignation announcement, Gov. Greg Abbott officially issued a proclamation today to announce Tuesday, November 5, 2019, as the special election date to fill the vacated Texas House of Representatives District 28 seat.

Eyes will be on the election in the competitive district, which spans the Katy to Rosenberg areas entirely in Fort Bend County. In 2018, Zerwas won re-election by 8 percentage points, but Republican U.S. Sen. Ted Cruz just narrowly beat Democrat Beto O'Rourke by 3 points there, reflecting the area's changing demographics and possible trend leftward.

Democrat Dr. Eliz Markowitz announced her candidacy for the seat this year after previously running for State Board of Education in 2018.

Republican attorney Tricia Krenek announced her candidacy for the seat last week. She previously served as Fulshear City Councilmember from 2014-2018.

The deadline for candidates to file with the Secretary of State to be on the ballot is Wednesday, September 4, at 5 p.m.

To qualify as a candidate for the Texas House, one must be a US citizen, a qualified elector of the state, at least 21 years old, have been a resident of Texas for 2 years immediately preceding election, and for 1 year immediately preceding election must have been a resident of the district in which they intend to represent.

Early voting is Monday, October 21.