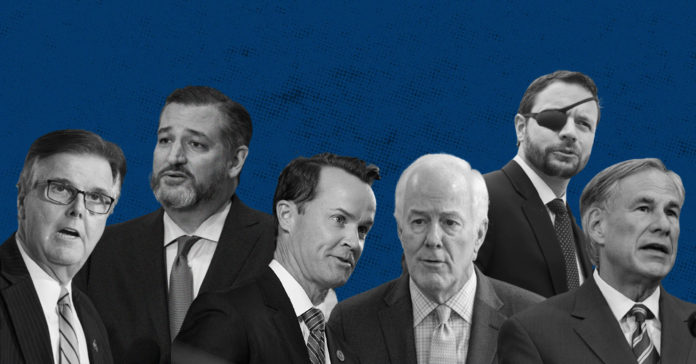 A recent online survey conducted by The Hobby School of Public Affairs at the University of Houston shows Abbott's downward trend in the polls continuing. 40% of Texans have an unfavorable opinion. These numbers are just the latest in a long line of low approval numbers for the governor beset with a global pandemic and criticisms from his own party.
In October, The University of Texas ran a similar poll, where 47% of Texas registered voters approved of the governor's overall job performance, while 40% did not. In April only 32% of Texans recorded an unfavorable opinion.
Only three Texas elected officials had a positive net favorability rating: Congressman Dan Crenshaw, former San Antonio Mayor Julián Castro, and Congressman Joaquín Castro.
The study also considers other national figures, such as current president Joe Biden. The state is divided about their opinion of him, 41% of the people of Texas have a favorable opinion, while 42% don't. Senator Ted Cruz also made it into the poll, with 47% of Texans admitting to having an unfavorable opinion of the GOP legislator. Regardless, the Republican with the lowest favorability rating in the state is U.S. Senator John Cornyn.
The survey, fielded between January 12 and January 20 had 1,329 participants above the age of 18. The report presents an evaluation in a variety of subjects, including: Legislative Issues, State Budget, Texans and the COVID-19 Vaccine, and Political Attitudes and Evaluations among other matters.