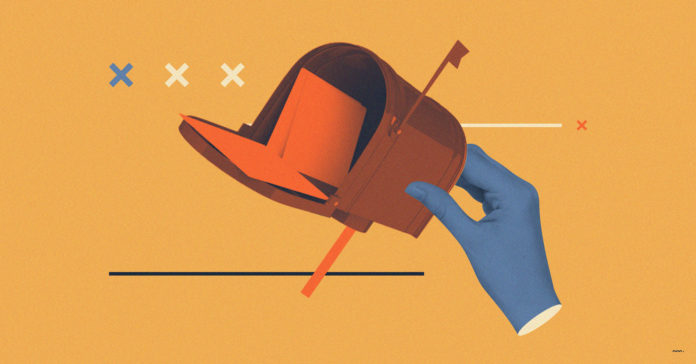 For the time being, Harris County Clerk Chris Hollins is shelving his plan to send vote-by-mail applications to every one of the county's 2.4 million registered voters. The decision came a day after Texas Attorney General Ken Paxton filed a lawsuit to halt Hollins from moving forward with his massive mail ballot outreach effort.
While the lawsuit is pending, Hollins says he will send applications only to those who are 65 and older.
"We are going to respect the court's process, and we've agreed to hold off on additional mailers until the court has made a decision," Hollins said in an interview with KHOU.
Had Hollins not acted of his own accord, he would have been forced to stop for now by a Texas Supreme Court order issued Wednesday.
Paxton's lawsuit and another filed by GOP activist Steve Hotze and the Texas GOP argue that sending mail ballot applications when they have not been requested would exceed Hollins' authority and would create confusion and facilitate fraud.
Paxton took Hollins to court after Hollins ignored the Texas Secretary of State's directive that he not move forward.
Under Texas law, voters are eligible to vote by mail if they are 65 or older, are disabled or will be out of town during early voting and on Election Day. Voters are allowed to decide for themselves whether they qualify. Election supervisors are not authorized to ask for proof of a disability.
Harris County is coordinating what will probably be the state's largest and most expensive plan for outreach and voting during the pandemic. It involves expanded polling sites and voting hours and drive-thru voting. It will cost $17 million and involve 12,000 election workers.