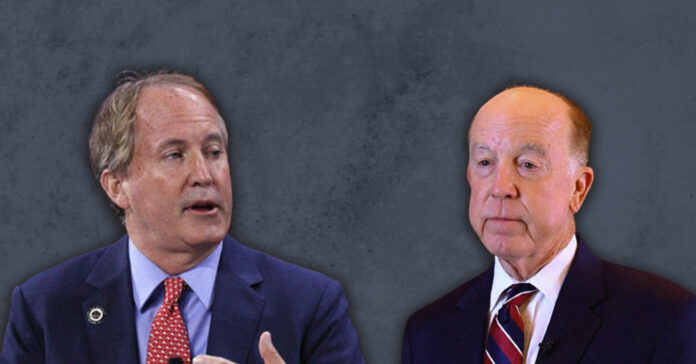 On April 2, Houston conservative activist Steve Hotze, Attorney General Ken Paxton, and Mike Lindell, MyPillow CEO hosted a Freedom Gala that will fund the hiring of "Private detectives to investigate, identify, and expose the criminal vote fraud scheme in Harris County and across Texas."

This is not the first time, Hotze is at the root of such activities. Last year, one of his investigators, former Houston police captain Mark Aguirre, was indicted for allegedly holding an air conditioning repairman at gunpoint while in search of phony ballots.

Hotze and his organization, Liberty Center for God and Country, were sued by the repairman. However, the incident did not halt Hotze's plans of raising money again to support his group's so-called voter integrity efforts, as reported by The Texas Tribune.
The funds also will go toward hiring poll watchers for the midterm elections in November, broadcasting radio ads offering rewards for evidence of voter fraud, and funding "legal defensive and offensive efforts to Stop Vote Fraud," according to a website for the event.

"I've already been sued, sued over this whole issue of trying to stop and expose voter fraud by the Democrats," said Hotze. "Nobody's going to back me down. I'm going to be the tip of the spear in Harris County. We're going to expose and stop it here. And we're also going to provide poll watchers across the county and across the state to watch the Democrats, to keep our eyes on them."

Hotze is a longtime activist who has supported far-right causes and candidates, he is especially known for opposing LGBTQ+ issues.
So far, he and Aguirre have not been able to provide proof of their allegations that Houston Democrats were pulling the strings behind a massive ballot harvesting ploy during the 2020 elections.

On the contrary, the Trump administration's cybersecurity agency and other top election officials called the election "the most secure in American history," saying there was no evidence to suggest voter fraud.

Even though Hotze's efforts went awry in 2020, he believes in second chances and will throw money at the problem until it goes away or goes his way.