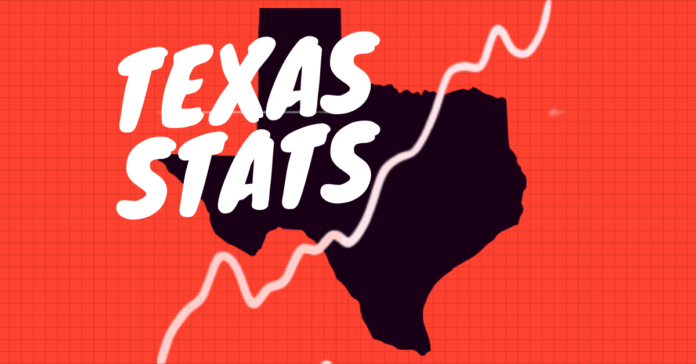 Texas has changed a lot in the last 10 years—in some ways, more than any other state in the country. With the arrival of a new decade, Texas leaders are facing shifting demographics alongside the state's economic growth, leading to plenty of predictions about what the state will look like and how the electorate will respond in years to come.

Leading up to the 2020 elections, these are the changes that will be on the minds of candidates hoping to win the votes of Texans around the state.

Population
Growth and expansion of Texas' population over the past 10 years has been more significant than any other state. Between 2010 and 2018, Texas' population has grown from 25.1 million to 28.7 million, which translated to a 14 percent growth in population.

Experts believe the population increase stems from a combination of birth rate and economic growth. Today, about 90 percent of Texans live in metropolitan areas, with just 35 percent living west of Interstate 35.

Within the next year, it is predicted that Texas will be a Latino majority state.

Unemployment Rate
Some of the biggest news to come out of the decade is Texas' unemployment.

The past 10 years have shown a steady decline of Texas' unemployment rates. The state recently reached a historic low of 3.4 percent for six consecutive months.

In 2019, Texas led the nation in job creation, with corporate relocations to the state trending in the last year. For state leaders, one significant question will be whether Texas has made the proper investment in educating local talent to see an upward trajectory through the next decade.

Income Inequality
Despite Texas' success in employing Texans, it has not seen the same success in paying them equal wages.

According to the U.S. Census Bureau, income inequality in Texas has significantly worsened in the past decade.

The state's Gini index rose to .482 in 2018.

Taking into account Texas' decreasing unemployment rate, this indicates that the benefits of Texas' strong economy has not been shared among the entire population.
Registered Voters and Voter Turnout
In Texas voter turnout has steadily increased throughout the decade, however, the rates remain remarkably low.

According to the Secretary of State, in eight years the number of registered voters increased by over 3 million, going from 13.3 million to 15.8 million.

It's not all bad news on turnout, however, as rates have also improved since 2010.

In the 2010 Midterm election, only 38 percent of registered voters in Texas turned out to vote, whereas 53 percent of registered voters turned out in the 2018 midterm election. That's 15 percent in progress. Let's keep it trending upward, Texans.