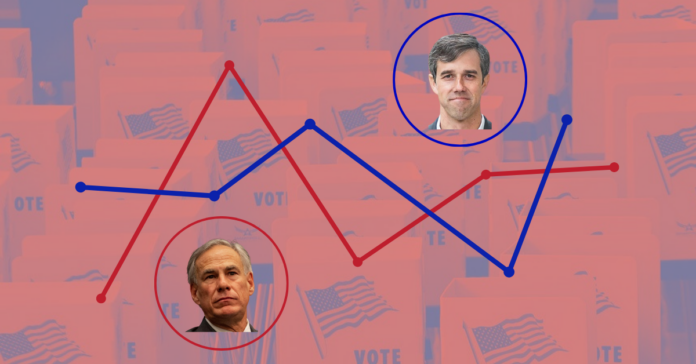 A new poll by Beacon Research, an accredited polling institution, shows Gov. Greg Abbott's lead is rapidly closing, with Beto O'Rourke trailing just two points behind among likely voters.
Among 1,264 registered Texas voters, Abbott is ahead 48 percent to 45 percent, a number that falls to a two-point lead among 1,125 likely voters. According to the San Antonio Express-News, those who reported being "extremely motivated to vote" favored Abbott 48 percent to 47 percent.
Polling site 538, which gave Abbott a 9-point lead on average, compares Beacon Research to other accredited polling institutions like Emerson College and Siena College.
The survey from the Democrat-funded firm is an outlier when compared to other polls from the same day that list Abbott as a nine to ten-point favorite. 

Keep up to date on the latest polls with Reform Austin's Poll Tracker.