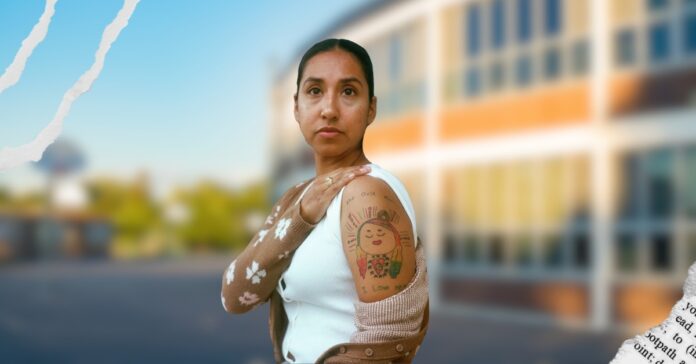 On Thursday Kimberly Mata-Rubio announced that she will be running to be Uvalde's next mayor. She is one of the parents who lost their children at the Robb Elementary School mass shooting last year.
When she announced her race, she addressed her daughter, Lexi, who was one of the 19 fourth graders killed on May 24, 2022. She made the announcement on X, the social media platform formerly named Twitter and wrote: "I will honor your life with action. This is only the beginning."
Uvalde's current Mayor, Don McLaughlin, will be stepping down after nearly 10 years of service to pursue a seat in the state House.
A special election will be held on Nov. 7, for mayor.
Mata-Rubio, 34 and Cody Smith, a banker and former mayor, are the only two candidates who've publicly announced their bid for city's top elected office.
"I want to represent the underserved in this community, whose voices matter but have long been unheard. I want residents to see themselves in me and feel at ease sharing their grievances," she told the Uvalde Leader News, while announcing her campaign.
Mata-Rubio, a lifelong Uvalde resident, graduated from St. Mary's University in San Antonio with a bachelor's degree in public history, last December. She works in advertising at the Uvalde Leader News.
She, along with several other parents who lost their children in Uvalde, advocated at state and federal levels for gun safety reform after the mass shooting at Robb Elementary, where two teachers died along with the kids, when an 18-year-old man opened fire in a classroom with a legally purchased assault rifle.
The efforts included banning assault rifles or raising the age to buy one to 21, which were unsuccessful at the Texas Legislature.
Uvalde has become "stagnant" and "our leadership became comfortable, which led to the events that unfolded on May 24, 2022," Mata-Rubio told Uvalde Leader News.
The Uvalde massacre's law enforcement response has been rapidly criticized after 400 armed officers did nothing to confront the gunman for more than an hour after arriving at the school.