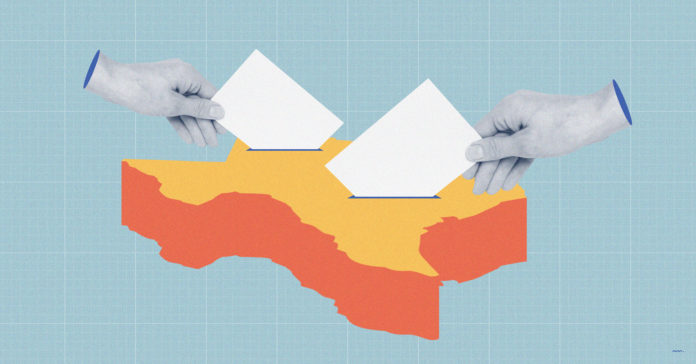 Today is the last day Texans across the state are voting on eight amendments to the Texas Constitution. 
Texas turnout throughout the early voting period has been low, as is expected during "off-year" November elections. So far, 681,396 votes have been cast, according to Texas Secretary of State John Scott. That amounts to about 4.01% turnout.
In the 2019 constitutional election, Texas had over 2 million total voters in the election, with 784,000 voting early in person or casting their ballots by mail. There were nearly 16 million registered voters in Texas in 2019. For early voting, there was a 4.91% turnout, while total turnout was at 12.64%.
Turnout however was much lower in 2017, the last time a constitutional election was held in the November following a presidential election and before a midterm election. There were 877,000 total voters in the election out of nearly 15.1 million registered voters, which amounted to 5.81% turnout.
The most recent figures from the Secretary of State show there are now nearly 17 million registered voters.

Those who have not voted so far during early voting can still cast their ballot today until 7pm. Find local polling places here.