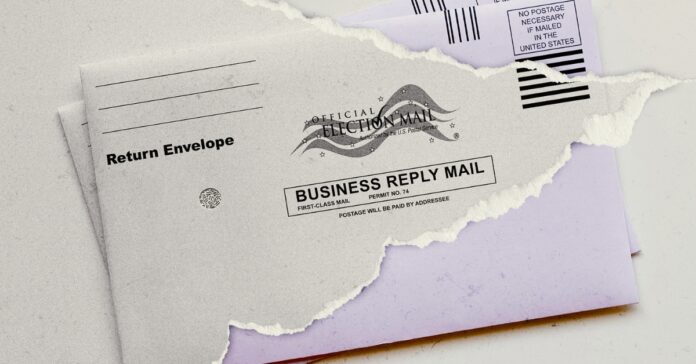 The Republican war against mail-in voting suffered a defeat last week as a federal judge ruled it illegal for election officials to throw away mail-in ballots with incorrect data.
The lawsuit, La Union del Pueblo Entero (LUPE) et al v. Abbott, resulted from the draconian voter rights and access law passed by the Texas Legislature in 2021. The proposed restrictions on voter accessibility were so onerous that Texas Democrats fled the state to deny the legislature a quorum to pass the law. When Democrats' entreaties on Washington D.C. failed to produce protective federal legislation, they returned home and the bill was passed over their objections.
Among the tenets of the bill was a requirement that mail-in voters provide either a Texas driver's license number or the last four digits of the social security number when submitting a ballot. Incorrect numbers or failure to include them would result in the ballot being thrown away. Since passage, more than 40,000 such ballots have been tossed,
LUPE and associated plaintiffs claim the law violates Materiality Provision of Section 101 of the Civil Rights Act of 1964. The provision protects voters from having their ballots discounted because of a paperwork error.
The ruling by U.S. District Judge Xavier Rodriguez states that the paperwork errors are "not material" to determining whether not not the voters in question are eligible to cast ballots. The ruling is temporary, pending the outcome of the full case. The trial starts September 11.
Attacking mail-in voting has been a top Texas Republican priority since President Joe Biden's narrow Texas defeat in 2020. Impeached Attorney General Ken Paxton even claimed that without Republican interference in the mail-in voting process, Biden would have carried the state.
Texas already has some of the toughest restrictions on mail-in voting. After briefly expanding the right during the COVID-19 pandemic, eligibility was rolled back. Only elderly, disabled, and people who will be out of state on Election Day may cast ballots. The definition of "disabled" remains a vague one that makes it unclear who qualifies.
Unsurprisingly, nearly all votes that are being thrown out come from liberal counties in Texas. Groups like LUPE have long pointed out that the ID requirement fall hardest on poor and immigrant communities who may not have valid ID but are still eligible to vote.
Texas Republicans have long countered this argument with claims of widespread mail-in voting fraud. Thus far, the only evidence they have provided that there is any widespread mail-in voter fraud are the ballots in question being thrown out.
However, the dismissal process does not require that any election officials follow up to see if the ballot was illegally cast or just improperly filled out. The forms themselves have been called confusing, and the verification process is needlessly restrictive.
Over the past two decades, mail-in voting has gone from favoring Republican candidates to Democratic ones. Opposition to widespread mail-in voting came after former president Donald Trump cried fraud following his overall defeat in the mail-in voting category nationwide. Trump, who is currently indicted on election interference charges, has also never provided solid evidence that mail-in voting is rife with corruption.