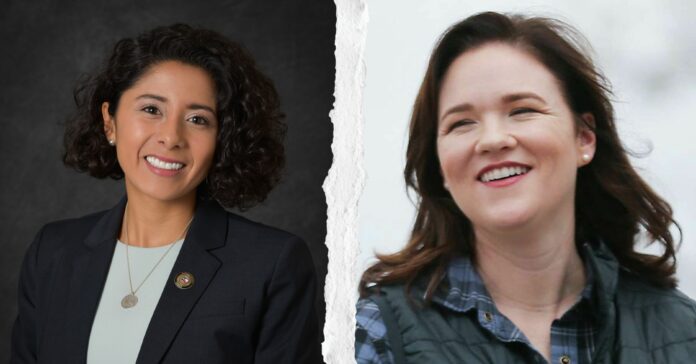 Lina Hidalgo defeated Alexandra del Moral Mealer to retain her seat as Harris County Judge, but now Mealer has filed an election challenge. Tellingly, the challenge comes on the anniversary of the attempted coup at the U.S. Capitol.
The race between Hidalgo and Mealer was tense. Hidalgo is a rising star in Democratic politics, but was dogged by investigations from the Texas Rangers over possible improper contracts awarded for county projects. Ultimately, Hidalgo carried the county by 16,000 votes.
At first, Mealer graciously accepted her loss and did not seem poised to join the Republican movement to deny every election they didn't win. Then, on January 6, she released a statement alongside her challenge.
"After careful review and analysis of the facts available, I have decided to file an election contest," Mealer said a statement released on Twitter. "Every Harris County voter should be deeply concerned about voter suppression and welcome full transparency to ensure free and fair elections."
Notably, Mealer does not delve into various popular conservative conspiracies of "stolen" elections. Instead, she focuses on many well-reported problems during the November election involving the new voting machines. Some locations ran out of ballot paper, others failed to open on time, and some machines didn't work. The problems were exacerbated by new restrictions on voting that drove more people to the polls on election day rather than voting by mail, as well as the county's lack of a central reporting system for issues. Even weeks after Election Day, it was unclear how bad problems actually were.
Mealer's request could void the votes of Harris County and involve a complete re-run of the election. She is joined by several other Republicans, including the losers for 189 District Court and House District 135.
"This is a shameful attempt by a group of losing candidates who couldn't win the hearts and minds of Harris County voters and are now throwing nonsensical legal theories at the wall to see what sticks. Each of them should be deeply embarrassed and these claims should not be taken seriously by the public," said Harris County Attorney Christian D. Menefee in a statement. "These losing candidates are finally laying bare what we all know to be true – for them, it's not about improving elections or making sure our elections are secure, it's about playing games with our democratic systems and refusing to accept the will of the voters."
Though Mealer has carefully framed her contest around known issues with the Harris County voting apparatus, her decision to wait until the January 6 anniversary is a telling one. The date of the violent insurrection attempt at the U.S. Capitol in 2021 has become a banner for the election-denier wing of the Republican Party. By using that date, Mealer signals to Harris County Republicans that she is open to the lies and conspiracy theories that have surrounded electoral politics since former President Donald Trump lost re-election. While there is little chance that Mealer could beat Hidalgo in a re-run of the election, the undermining of the process is a win in its own right.