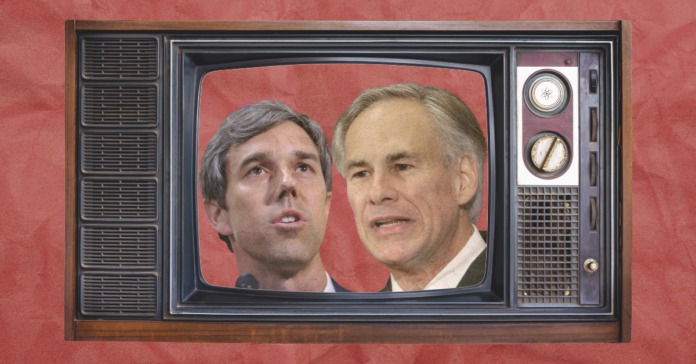 With less than a month before election day, both Gov. Greg Abbott and Democratic challenger Beto O'Rourke have spared no expense when it comes to advertisment.

Despite O'Rourke setting a new precedent for Texan politicians, with his fundraising record, Abbott continues to have a massive financial advantage over his challenger. In June, his campaign announced nearly $20 million in early ad buys for the general election.

According to The Texas Tribune, Abbotts' ad reservations included $2.75 million for Hispanic media, $8.8 million separately for TV, and $8.15 million for digital platforms.

In the latest campaign finance report, Abbott's campaign reported $49.6 million in advertisement expenses. Since the report is not descriptive beyond "political advertising," it's unclear where the additional buys have been made. 
Abbott's newest ads compare O'Rourke to President Joe Biden and claim both want to raise taxes — a claim O'Rourke has denied.

In September, O'Rourke's campaign announced a $10 million reservation for TV ads, which included $3 million on Spanish-language TV. This initial investment showed O'Rourke was ready to start advertising on TV more seriously, a field the governor had dominated so far.

In his latest campaign finance report, O'Rourke's campaign reported $30.7 million in digital, print, and radio advertisement expenses. His latest ad promised to expand Medicaid, blaming Abbott for standing in the way of Texas expanding Medicaid through the federal Affordable Care Act.
O'Rourke has also been getting help on the air from Coulda Been Worse LLC, a dark-money group that has aired commercials attacking Abbott, as well as Lt. Gov. Dan Patrick and Attorney General Ken Paxton. 

So far, the Texas governor's race is one of the most expensive contests of November's midterm elections, Abbott and O'Rourke have surpassed $100 million in total money raised this year, with still weeks to go.