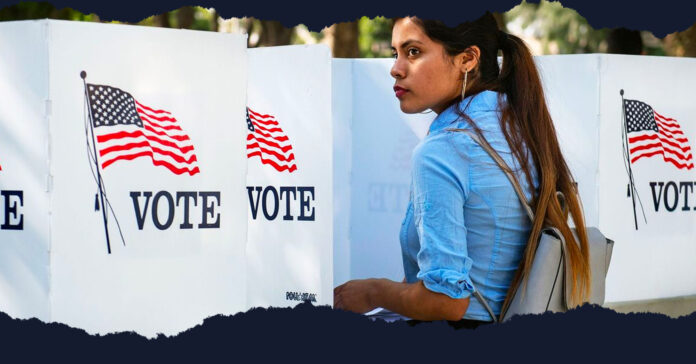 Ahead of the 2022 midterm elections, a wave of misinformation and disinformation is targeting Latino communities online, according to experts.

Roughly a quarter of Texas' eligible voters – 4.4 million people – are Spanish-speakers and they are poised to play a very prominent role in deciding major Texas races, which is why members of Congress and Latino organizations are pressuring social media companies to do more to stop the spread of such misinformation on their platforms ahead of the elections.

According to The Houston Chronicle, experts say they've seen false messages spreading about Democrats in Congress voting to open the border to immigrants, or telling Latino voters not to bother casting ballots because the elections will be stolen anyway.

"As the Spanish-speaking share of the electorate grows, the unchecked spread of Spanish-language misinformation and disinformation on social media threatens our community's ability to participate in democracy, and I hope social media companies will wake up and start taking their mission seriously," said U.S. Rep. Joaquin Castro, a San Antonio Democrat.

Why are Latinos more susceptible to misinformation?

According to a Nielsen Diverse Intelligence Report, Latinos are more likely to use social media platforms. 52 percent of Latinos use Instagram and 46 percent use WhatsApp, which they use more than any other ethnic or racial group in the U.S.

Hispanics between the ages of 18 and 34 are twice as likely to use WhatsApp and other messaging services than other groups.

"The outsized use of this technology also makes these apps prime for spreading misinformation, particularly among Latino communities," said the Nielsen report. "Much of the content, both user-generated and shared, is in Spanish, Spanglish, or colloquial Spanish, challenging conventional fact-checking and content moderation procedures to keep up."

Are social media companies combating disinformation?

Social media companies are slower to respond to Spanish-language misinformation than they are to lies in English, according to experts.

Over 90 percent of resources that Facebook spends on misinformation is for analyzing posts in English, said Agustin Rossi, responsible technology director at the Omidyar Network, a philanthropic investment firm.