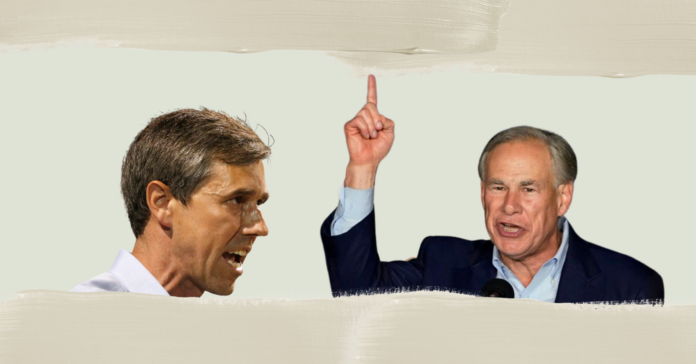 Gov. Greg Abbott has agreed to one debate with his gubernatorial opponent, Beto O'Rourke, on Sept. 30 in the Rio Grande Valley.
Gov. Abbott had previously agreed to the Sept. 30 date, but Mr. O'Rourke had remained noncommittal, as he was also pushing for additional "town hall-style debates." The debate will be hosted by Nexstar Media Group and KXAN on the evening of Sept. 30 at the University of Texas Rio Grande Valley in Edinburg.
The debate over debates has been percolating throughout the Summer, but Abbott's campaign had previously said the Nexstar/KXAN debate is "the one and only gubernatorial debate of the 2022 election."
The Abbott campaign said in a statement, "In between television appearances in New York & fundraising in Hollywood, we are pleased Beto O'Rourke is taking the time to debate Governor Abbott in the only statewide televised debate, to be held in the Rio Grande Valley & hosted by Nexstar."
But Mr. O'Rourke is pushing for more, saying in a tweet, "Just accepted 4 more debates." The candidate added, "Looking forward to holding Abbott accountable for his indefensible record during these town hall-style debates where we'll both take questions directly from voters."
There is no indication that Gov. Abbott will accept anything more than the one Nexstar/KXAN debate, which may generate a small audience, as it's on a Friday night during high school football season.