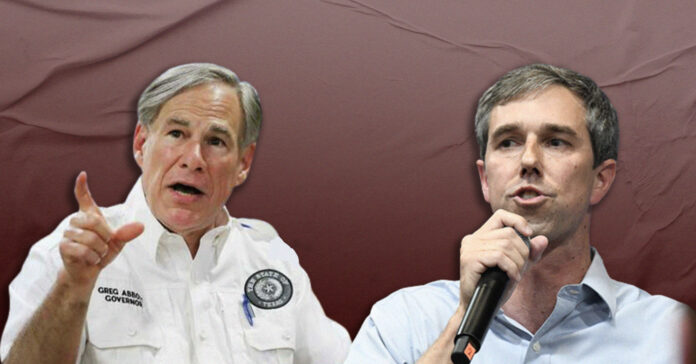 Gubernatorial candidate Democrat Beto O'Rourke treads behind Republican Gov. Greg by only 5 percentage points in the Texas governor's race, according to a new poll released on Wednesday.

The poll by the Hobby School of Public Affairs at the University of Houston found that Abbott edges the former El Paso congressman, 49% to 44% – being below 50% is a potential sign of trouble for the Governor.

The governor's race isn't the only one that is tight, Lt. Gov. Dan Patrick and Attorney General Ken Paxton each only hold a 5-point lead in their November matchup with a Democrat.

In the lieutenant governor's race, Patrick leads Democrat Mike Collier among likely voters, 48%-43%, with 9% undecided. And in the election for attorney general, Paxton leads Democrat Michelle Garza among likely voters, 46%-41%. Libertarian Mark Ash has 4% and 9% are undecided.

The poll surveyed 1,169 YouGov respondents who are registered voters. 46% identify as Republican, 41% as Democrat and 11% are independent.

The issues that interest Abbott's voters include: inflation (96%), immigration and border security (94%), crime and public safety (92%), and government spending and taxes (91%). While O'Rourkes voters took interest in: voting rights (94%), gun control (92%), and health care costs, including prescription drugs (90%).