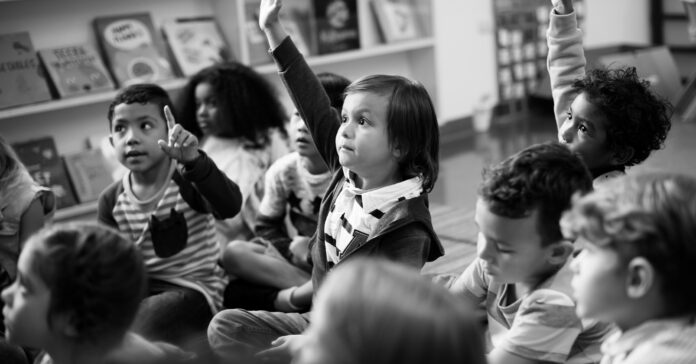 One thing is for sure regarding the runoff elections this year and that is that it was all very contentious, at least in Republican bids for the Texas House of Representatives. This is the chamber where private school vouchers have failed every legislative session since 1995 and the fight often seems to be between those who favor vouchers and those who do not. Add to the mix the rhetoric over Critical Race Theory and alleged library pornography and the public schools seem to be ground zero for the overall contest.
In many cases, the fight this election runoff cycle for Republican slots seems to be between those who support public education for all children and those who want to privatize it for the sake of a few. And the battle is pitched. The Defend Texas Liberty PAC, primarily funded by extremist billiionaires Farris Wilks and Tim Dunn, funneled millions of dollars to support candidates with a goal to oust "establishment Republicans" or, according to them "RINOS" (Republicans in Name Only).
Wilks is the pastor of the Assembly of Yahweh near Cisco, Texas and Dunn is an evangelical Christian but both see politics as a dualistic battle between Satan and God. Their followers, often fundamentalist Christians themselves, see conservative Republicans like Rep. Glenn Rogers as too liberal and in league with the Democratic party – which they also often see as demonic. Most of this contention comes from an arcane vote which allows the Speaker of the Texas House to continue to appoint members of both parties to committee chairmanships – something that is a Texas tradition and keeps that body from being gridlocked.
Although Wilks' and Dunn's PAC spent millions funding attacks against incumbents and candidates like Rogers, he still seems to have won the day, defeating his far-right opponent Mike Olcott by a 52.1% – 47.9% margin in HD 60.
Likewise, attacks against Republican incumbent Rep. Kyle Kacal seem to have come to nought. Kacal won his race in HD 12 against challenger Ben Bius by a healthy margin of 57.9% – 42.1%. A conservative himself, Kacal was also painted as a liberal by the Defend Texas Liberty PAC.
Another race that was targeted by the PAC also ended in disappointment for them. Rep. Stephanie Klick retained her seat in HD 91 against challenger David Lowe by a 54.3% to 45.7% margin. Klick was targeted by the PAC in both the primary and the runoff elections.
Texas House Speaker Dade Phelan got all of his incumbents back except one. Rep. Phil Stephenson was defeated by challenger Stan Kitzman. Stephenson was one of eight members to vote for the aforementioned amendment last legislative session to disallow Phelan to appoint Democrat committee chairs. This may have been payback for a lack of loyalty as Stephenson was the only incumbent not endorsed by Gov. Abbott.
Several open seats were up for grabs in the Republican runoff election. In HD 17, Republican Stan Gerdes defeated Bastrop County Judge Paul Pape for the nomination. In HD 19, Austin police officer Justin Berry was defeated by Austin City Council Member Ellen Troxclair for the Republican nomination. Troxclair was endorsed by Ted Cruz and likely to to be pro voucher in her stance in the legislature. In HD 73, Carrie Isaac – wife of former state representative Jason Isaac – won her race against Barron Casteel by a slim 50.6%-49.4% margin. Isaac is decidely pro-voucher in her stance on school choice.
While the Defend Texas Liberty Pac was focused on defeating incumbent Republicans there were seven Democratic runoff elections. Of note, Luis Villareal Jr. defeated former State Board of Education member Ruben Cortez in HD 37 by a margin of 52.4% – 47.6%. In HD 76, physician Suleman Lalani handily defeated Vanesia R. Johnson for the Democratic nomination. If elected in November, Lalani will be the first Muslim to serve in the Texas House.
There were only two Texas Senate runoff elections. Former State Senator Pete Flores defeated Raul Reyes in SD 24 for the Republican nomination and Morgan LaMantia defeated Sara Stapleton-Barrera in SD 27 for the Democratic nomination.
In a statewide runoff election, incumbent Ken Paxton fended off challenger George P. Bush for the Republican nomination for Attorney General while Rochelle Garza easily defeated Joe Jaworski for the Democratic nod for that same seat. Texans upset with Paxton over his own ongoing federal criminal charges see Garza as the only chance to defeat Paxton and return the Attorney General position to one of normalcy. While stopping short of endorsing a candidate in the primary runoff for Attorney General, Sen. John Cornyn stated that, "I remain very disturbed by the fact that the incumbent has had an indictment hanging over his head, for now, I don't know, what has it been, six years? This is the chief law enforcement officer of the state of Texas. And it's a source of embarrassment to me that that has been unresolved."
In other statewide runoffs, Mike Collier defeated Michelle Beckley for the Democratic nomination for Lt. Governor; Jay Kleberg (D) and Dawn Buckingham (R) both won their respective primary runoffs to secure their party's nomination for Land Commissioner; Janet Dudding secured the Democratic nomination for Comptroller; and incumbent Wayne Christian defeated controversial challenger Sarah Stogner for the Republican nomination for Railroad Commissioner.