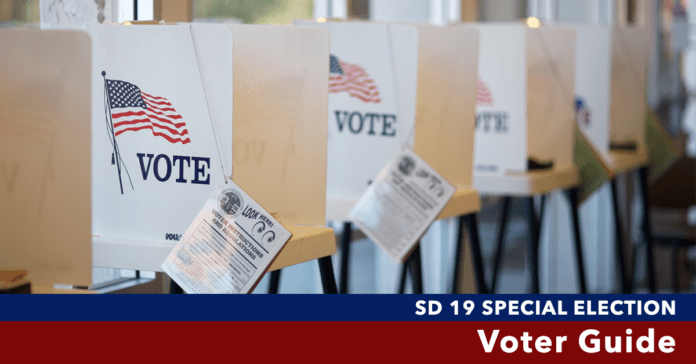 Reform Austin has released its first nonpartisan voter guide, focusing on the eight candidates running in the July 31, 2018 special election Texas State Senate District 19. The seat was previously held by former Texas Sen. Carlos Uresti (D – San Antonio), who resigned after being convicted of 11 felony charges related to fraud.
This special election gives taxpayers an opportunity to help clean up Austin, and the voter guide is a resource for voters to learn about the backgrounds and statements of the candidates seeking to lead Texas forward.
SD 19 is comprised of 16 counties in south and west Texas. Early voting for Uresti's replacement started Monday, July 16 and ends Friday, July 27. The race has attracted eight candidates, four Democrats, three Republicans, and one libertarian.
Click on the image below to see the voter guide:

Reform Austin will provide ongoing updates to the voter guide, and will provide continuous coverage of this special election, including updates on participation in early vote to how candidates are raising and spending campaign money.