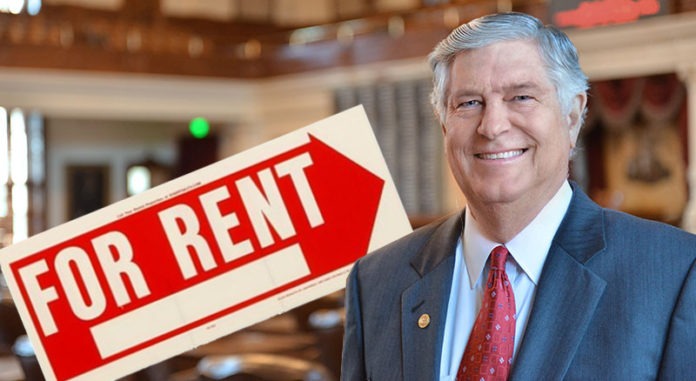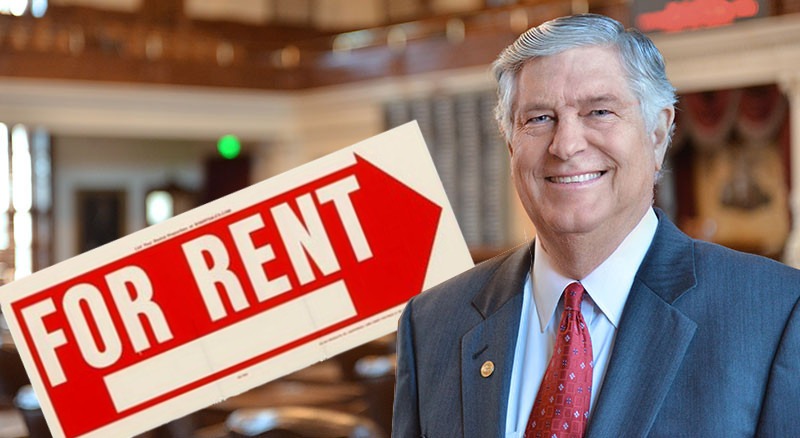 There's an old Texas saying – our legislature is the best money can buy.  Some of our elected officials prove this adage true time and time again by sponsoring and voting on bills to line their own pockets – both politically and personally.
Since he first announced a run for the state legislature nearly a decade ago, State Rep. Paul Workman (R – Austin) has been a reliable vote for the construction, real estate and apartment industries he's supposed to help regulate.  Why? Because these industries have contributed $625,000 to his campaigns.

Workman is no stranger to the folks writing the checks. He's worked in the industry for more than 40 years and holds a financial interest in at least three construction service companies – including two bearing his family name.

Unlike Workman, who owns two properties in Travis and Llano counties, thousands of his constituents live in multi-family apartments. Workman apparently believes apartment managers aren't getting enough of a return on their investments, so he voted to allow fatter fees for late rent payments.

On its face, House Bill 1821 sounds like a win for tenants by capping how much money a manager can impose, both initially and daily, for unpaid rent. Upon deeper reading however, we learn the bill removes the previous cap by deleting the provision that a fine be "a reasonable estimate" of damages.

With average rent in Texas being $1,020 for a one bedroom, and $1,240 for a two bedroom, the initial 8 percent late fee Workman voted for would range from $80 to $100.  Then a renter would get dinged with a 1 percent fee of $10 to $12 each day the rent is late. Under the bill Workman supported, if a renter is just one day late, it would cost them an extra $90 to $112 in fees alone. Under the existing "reasonable estimate" provision, the fee is typically $50 – $75 per day.

These may appear to be small amounts, but when scaled in full, it's a windfall for landlords and management companies.

The good news is this bill did not pass in the last legislature.

The bad news is Paul Workman isn't the only state legislator beholden to the construction and landlord lobbyists.  Instead of protecting consumers, Paul Workman votes to protect his business sector and his special interest friends.  Talk about a return on investment.