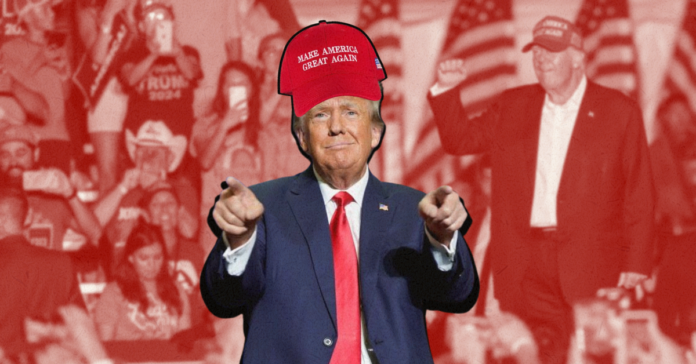 On Saturday, former President Donald Trump made an appearance in South Texas, pumping Republicans up for the upcoming midterm elections. Predicting a landslide victory for the GOP party.

"This Nov. 8, the MAGA movement is going to deliver another Texas-sized landslide," Trump said during the rally.

Trump spoke fondly about Gov. Greg Abbott and a trio of South Texas congressional candidates. And, in contrast, he attacked a number of Democratic candidates, underscoring how competitive some races have become.

According to The Texas Tribune, Trump called Abbott's opponent, Beto O'Rourke a "flake." He called Lt. Gov. Dan Patrick's challenger, Mike Collier, a "Biden-loving radical Democrat." And he labeled Attorney General Ken Paxton's rival, Rochelle Garza, an "ultra-leftist."

Trump's rally came two days before early voting started on Oct. 24, and even though polls have shown them ahead of their Democratic candidate, Republicans were not taking any chances.

Trump lavished praise on Abbott – who couldn't attend the rally due to a fundraising trip in Florida – saying he  is "strong on borders, he supports our police and he's turned Texas into a gigantic jobs magnet." And attacked O'Rourke saying he is "against God, guns and oil."

Lt. Gov. Dan Patrick spoke before Trump and also went after O'Rourke, urging the crowd to vote straight-ticket Republican.

"Here's the truth: Whoever votes for Beto, they sure as hell aren't crossing over and voting for me. We have nothing in common. So everyone who votes for Beto votes against me, votes against Ken Paxton and all the way down the ballot," said Patrick at the rally.
Mayra Flores and Monica De La Cruz, two of the three Hispanic women running for the competitive congressional election didn't appear at the event, but recorded short video messages that were played at the event – Trump praised them, calling De La Cruz a "real star."
Adam Hinojosa, the Republican nominee for a battleground state Senate seat in South Texas, did give an in-person speech, where he compared himself to Trump, saying they are both businessmen who can run the government better than politicians.
Trump's rating has started to go down amongst Texans, the latest poll from the University of Texas at Austin found that 41% of registered voters had a favorable opinion of Trump, while 50% had an unfavorable opinion.
But amongst the GOP base, Trump's popularity remains unwavering, and his endorsement continues to be highly sought out.
Thousands of people filled the fairground on Saturday, wearing pro-Trump merch, while large screens beside the stage displayed the message " Texas is Trump Country."