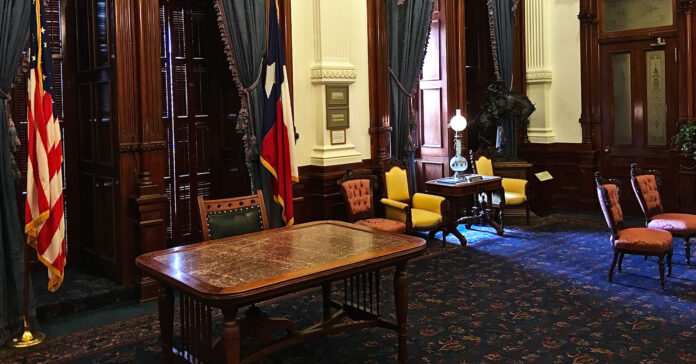 On December 13, hours before the deadline, Rick Perry filed for the March primary election. No, not Rick Perry, the former governor, and U.S. energy secretary, but rather Ricky Lynn Perry, a man from Springtown, a town in Parker County northwest of Fort Worth.
Ricky Perry from Springtown, is a senior desktop technician for Lockheed Martin, according to his LinkedIn profile.
Tony McDonald, an Austin lawyer – who has supported one of Abbott's primary opponents, Don Huffines – helped notarize Perry's form, claiming he is a "good conservative activist from Parker County" whom he supports and will be serving as his campaign treasurer, as reported by The Texas Tribune.
Rick Perry was the longest- serving governor of Texas, preceding Abbott. His name could complicate Abbott's path to reelection, even though his predecessor isn't directly challenging him.
Abbott is running for a third term and apart from Perry has drawn up more challengers; including former State Sen. Don Huffines, comedian Chad Prather, Paul Belew, an attorney in Wise County, Danny Harrison, who runs a landscaping business in Plano, and Kandy Kaye Horn of Rockwell.
It appears the Governor will have the first significant GOP primary battle of his political career.