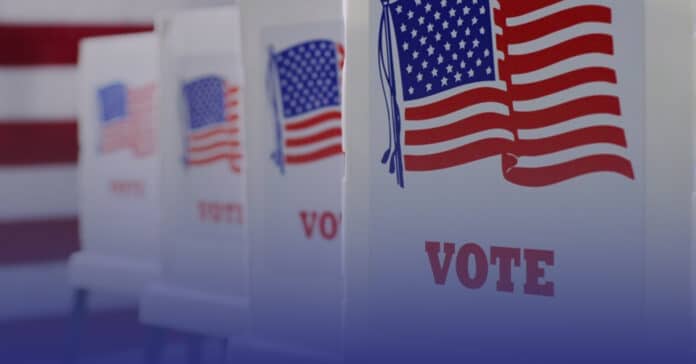 The constant lies about election fraud are having real consequences on the people who administer elections in Texas. Right wing harassment against volunteers and administrators is escalating as the midterms draw near.
The most recent case is that of Anissa Herrera, elections administrator for Gillespie County since 2019. She experienced a massive amount of harassment following the 2020 election, fueled by Republican claims of widespread conspiracies to deny former President Donald Trump a second term.
"After the 2020 (election), I was threatened, I've been stalked, I've been called out on social media," Herrera told the Fredericksburg Standard. "And it's just dangerous misinformation."
Herrera and her staff received death threats from far-right sources, leading to mass resignations. It's unclear how the election will now proceed in Gillespie.
This was not the first. The U.S. House Committee on Oversight and Reform recently released a report showing that harassment and threats have gone up in states. The report listed over 1,000 "hostile contacts," and said that 1 in 5 election workers were considering leaving their posts because of hostility from the public.
One official from Tarrant County told the committee that there had been calls on social media to "hang him when convicted for fraud and let his lifeless body hang in public until maggots drip out of his mouth." The official had his home address leaked to the public as well. At least one person threatened the official's children, saying that his "bloodline" should be ended.
The harassment is bolstered by Texas Repulicans who continue to insist that the 2020 election was "stolen." At least 17 Texas Republicans objected to the certifying of President Joe Biden's victory. Senator Ted Cruz was literally casting doubt on the election on January 6 when the attack on the U.S. Capitol began.
Things are likely to be even more heated once voting starts in October. The new voter rights and access restriction law that was signed by Governor Greg Abbott in September added a host of protections to poll watchers that limits the ability of election workers to curtail any intimidation that these partisan observers might do.
Conservative groups have been recruiting thousands of volunteers to serve as poll watchers, reinforcing the idea that election fraud is happening in plain sight despite no evidence ever arising. The presence of conspiracy-minded observers convinced that they are the only thing standing between democracy and a liberal election coup is a dangerous precedent, especially with workers and officials already under fire from extremists.
The Big Lie of election fraud has led to a statewide attack on the mechanics of democracy. That attack is driven entirely by Republicans who have tried to delegitimize the 2020 election for political gain. Even as millions of Texas prepare to head to the polls in two months, professionals who administer the elections are being driven out of their jobs by violent harassment. They have little protection, and so far none of their attackers have experienced any negative consequences.