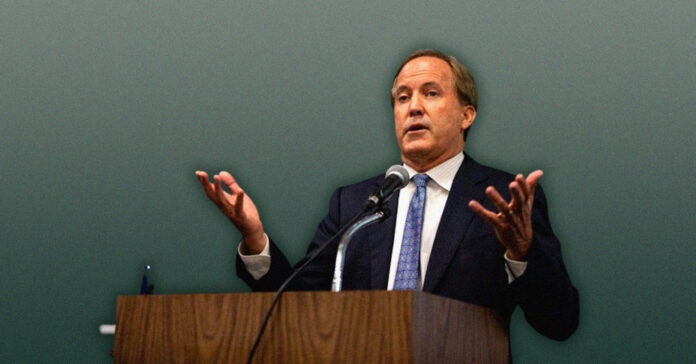 Texas Attorney General Ken Paxton's trial continued this Wednesday, where his lawyers argued that a Kaufman County judge should toss a lawsuit alleging he acted unethically in a legal challenge that sought to overturn the 2020 presidential election.

The hearing is the first major court proceeding in a case that will most likely not be resolved before the November election as Paxton seeks a third term.

Paxton's lawyers argued the case is an unconstitutional attempt to control his office's work and could have a chilling effect on future attorneys.

"Every future attorney general will have to fear for their law license rather than represent the state of Texas to the best of their ability and the way their voters expect that they would do," said Christopher Hilton, a state attorney representing Paxton, as reported by The Dallas Morning News.

An attorney for the commission countered that all lawyers should be subjected to the same rules of professional conduct.

On Wednesday, Judge Casey Blair, a Republican, did not issue an immediate decision. Any ruling will likely be appealed, meaning it could be months before the bar's complaint over Paxton's 2020 election lawsuit is heard in court, if ever.

In May, a committee of the State bar filed the suit against Paxton, accusing him of making "dishonest attacks, deceptive pleadings and false criminal accusations" that cast doubt on the elections in Pennsylvania, Georgia, Wisconsin, and Michigan.

The Supreme Court petition was quickly dismissed for lack of jurisdiction because Paxton was representing Texas voters, not those in the four states whose results he contested.

The McKinney Republican has been under legal scrutiny for more than seven years, as he also awaits trial in a more than seven-year-old felony securities fraud case, and also faces an FBI investigation over corruption allegations. No federal charges have been filed, and Paxton denies wrongdoing.

Paxton was not present in the downtown Kaufman courtroom. He was represented by lawyers from the Texas attorney general's office, he also brought in private law firms to work on the case.
The private law firms have already billed the state a combined total of $507,000 for their work, according to documents obtained by The Dallas Morning News. The cases are nowhere near resolution, and the expense to taxpayers is expected to grow.

A spokeswoman for the attorney general's office did not answer questions about why or how the outside firms were chosen, but called the lawsuits "bogus."

For his part, Paxton has cast the suit against him as a politically motivated "witch hunt."