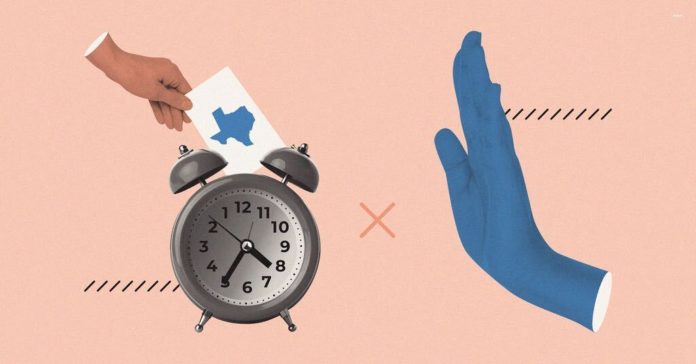 President Donald Trump's suggestion about delaying the November election appears to be dead on arrival with his Republican colleagues here in Texas.
Gov. Greg Abbott and U.S. Senators John Cornyn (R-Houston) and Ted Cruz (R-Houston) have brushed the idea aside, noting the president doesn't have the Constitutional authority to take such action.
Trump floated the idea in a tweet Thursday morning. By early Thursday evening, he was saying he didn't want to see the election delayed. At the same time, he continued to express concern about fraud and vote tallying delays due to increased mail voting during the pandemic.
Cornyn characterized the suggestion as a joke. Cruz echosed concerns about voter fraud but said the election should not be delayed.
Abbott's office confirmed there would be no delay in Texas and reiterated that there are procedures in place to ensure a safe and fair election.
Others from the president's own party who said no include U.S. Representatives Dan Crenshaw (R-Houston), Will Hurd (R-San Antonio), Mike Conaway (R-Midland), Van Taylor (R-Plano), Roger Williams (R-Austin), Michael McCaul (R-Austin), Pete Olsen (R-Sugarland) and John Carter (R-Round Rock).
The reaction was similar from several Republicans in the Texas Legislature. State Reps. Jeff Leach (R-Allen), Matt Krause (R-Fort Worth), Matt Schaefer (R-Tyler) and Dade Phelan (R-Beaumont) all tweeted out emphatic rejections of the idea.
If there are Republicans who do support delaying the election, they have not expressed that opinion publicly.