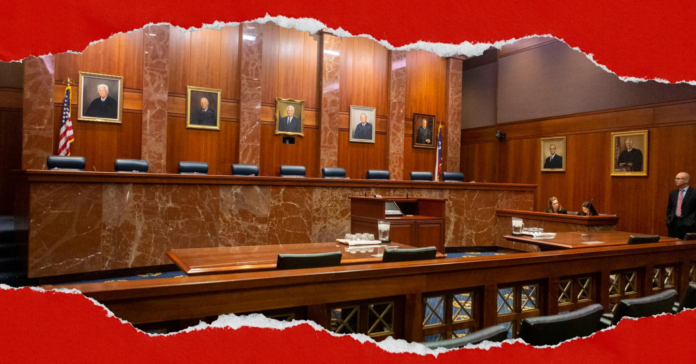 The Texas Supreme Court on Friday dismissed a suit filed by Texas Republicans to kick Libertarian candidates off the ballot. Nearly two dozen Republican candidates – including Lt. Gov. Dan Patrick – had attempted to have their Libertarian opponents removed from the November ballot, arguing that the candidates should be disqualified because they failed to pay their filing fees or gather the required number of petition signatures. The case was dismissed because, for the second straight election cycle, it had not been filed in time.
"When the emergency timeframe is entirely the product of avoidable delay in bringing the matter to the courts, our precedent is clear that judicial relief altering the conduct of an election is disfavored," said the court's opinion.
The legal maneuvering was directed at 23 Libertarian candidates and was based on a 2019 state law that requires third-party candidates to pay the same filing fee as Republicans and Democrats or collect the same number of petition signatures to get on the ballot.
Republicans also filed too late in 2020 when they unsuccessfully sought to remove 44 Libertarian candidates from the ballot.
Republican candidates are concerned that Libertarian candidates may take votes away from them, potentially swinging the election to Democrats in close races. By the same token, Democrats unsuccessfully attempted to have three Green Party candidates ruled ineligible in 2020.
The attempts to purge third-party candidates are symptomatic of increasingly competitive election cycles in Texas.