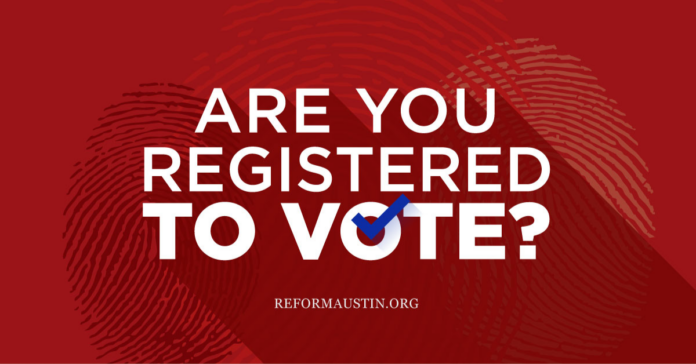 Today, Tuesday, Oct. 11, is the deadline in Texas to register to vote. What does this mean?

If you are not registered you won't be able to participate in the 2022 midterm elections. If you do register, then you have a say in everything on the ballot, from the gubernatorial race between Gov. Greg Abbott and Beto O'Rourke to local state representatives.

The Texas Tribune voter guide answers all your questions on voter registration.
How do I check if I'm registered to vote?
You can check to see if you're registered on the Texas secretary of state's website.

You'll need one of the following combinations to log in:
Your Texas driver's license number and date of birth.
Your first and last names, date of birth, and county you reside in.
Your date of birth and Voter Unique Identifier number, it appears on your voter registration certificate.
Who can register to vote in Texas?
U.S. citizens in Texas can register to vote in the election if they are 18 or older or if they will be 18 by Election Day, which is Nov. 8. Here are more specifics on eligibility.
How do I register to vote?
You'll need to fill out and submit a paper voter registration application by Oct. 11.
There are 4 ways to obtain your application:
1. Request a postage-paid application through the mail.
2. Find one at county voter registrars' offices, some post offices, government offices or high schools.
3. Print out the online application. Download your application here.

4. Through the Texas Department of Public Safety while renewing your driver's license, even if you're doing so online.
After you register to vote, you will receive a voter registration certificate within 30 days. If the information on it is correct, then you are ready to head down to the polls! If not, you'll need to note the corrections and send it back to your local voter registrar.