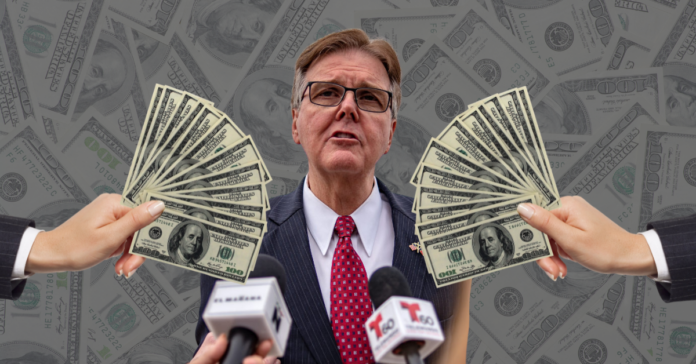 Lieutenant Governor Dan Patrick continues to lead in the polls for the election in November, with a war chest sufficient enough to back him up.

On Tuesday, Patrick's campaign announced he had raised $2.2 million from 1,200 or so donors.
In a press release, Patrick calls Democratic gubernatorial candidate Beto O'Rouke and his challenger Mike Collier a "dangerous duo" for Texas.

"While Joe Biden and the woke liberals are trying to destroy America, Texans are voting with their checkbooks to make sure the dangerous duo of O'Rourke and Collier cannot inflict their job-killing and woke agenda on the Lone Star State."

Collier's campaign hasn't announced how much they raised this period, however, in mid-July he raised significantly less than his adversary, $693,806.75, compared to Patrick's $2,300,950.77.
Collier presents himself as not a "typical" politician, wanting to change the way Patrick has managed school funding, fixing the power grid, and advocating for minority rights.